Sloy Power Station redevelopment plans
About the project
Earlier this year, we unveiled plans to convert Sloy Power Station, Britain's largest conventional hydro power plant, into a new pumped hydro storage facility. The proposals would bolster energy security and help provide the large-scale and flexible renewable energy back-up needed in a future UK net zero power system.
We're proposing to convert the existing hydro-electric scheme at Sloy into a pumped storage scheme, by introducing new pumps located in the grounds of the existing site, immediately north of the power station at Inveruglas on the banks of Loch Lomond.
The new pumps would enable water to be pumped through up to three of the existing four high pressure pipelines and tunnels from Loch Lomond to Loch Sloy during times of low demand (typically overnight) or oversupply (when there is too much renewable energy being generated).
The proposed development would enable Sloy to operate for longer periods of time, which would minimise the likelihood of renewable energy from other sources being constrained off the grid during times of low demand.
Public exhibition event – July 2023
We would like to thank everyone who joined us at our first public exhibition event at the Three Villages Hall in Arrochar in July 2023.
Exhibitions like this are a very important part of the development process for us. We will be returning for our second event later this year to update the local community and interested stakeholders on our progress.
If you missed the first event, or would like to read more about the proposed project, please download our event brochure here: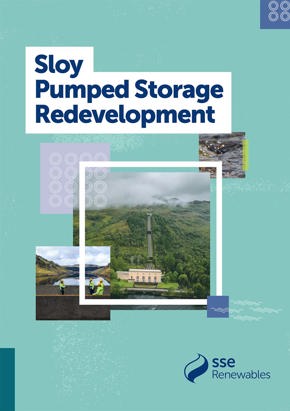 Contact us
If you have any questions about our proposals or would like to provide feedback following the public exhibition event, please contact our Head of Hydro Stakeholder Engagement, Georgina Wardrop at [email protected].