Championing a fair and just transition
A 'just transition' is the fairest way of ensuring that the benefits of climate action are shared widely, whilst preventing an unfair burden of the costs on those least able to afford it.
In November 2020, SSE plc became the first company in the world to publish a Just Transition Strategy. This Strategy outlines 20 principles to promote a fair and just transition for workers, consumers and communities when transitioning 'in' to a net zero world, while at the same time transitioning 'out' of high-carbon activities.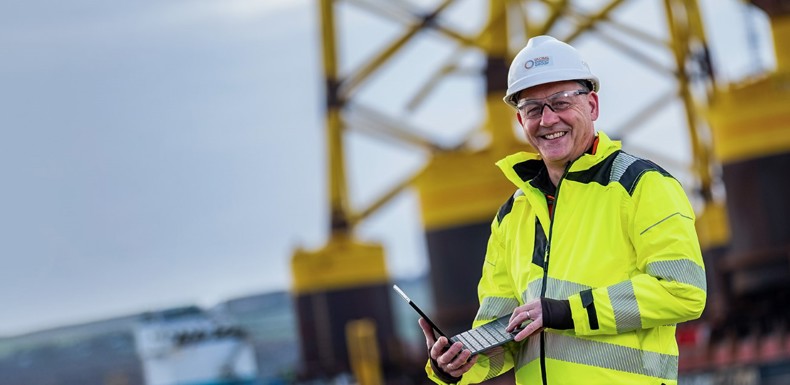 SSE plc's work over 2021/22 reinforced the importance of a just transition to net zero, with it being ranked the top company globally in the World Benchmarking Alliance's just transition assessment. In September 2021, the company published a dedicated report focusing on the worker transition and continued its focus on collaboration. For more information visit Just Transition (sse.com).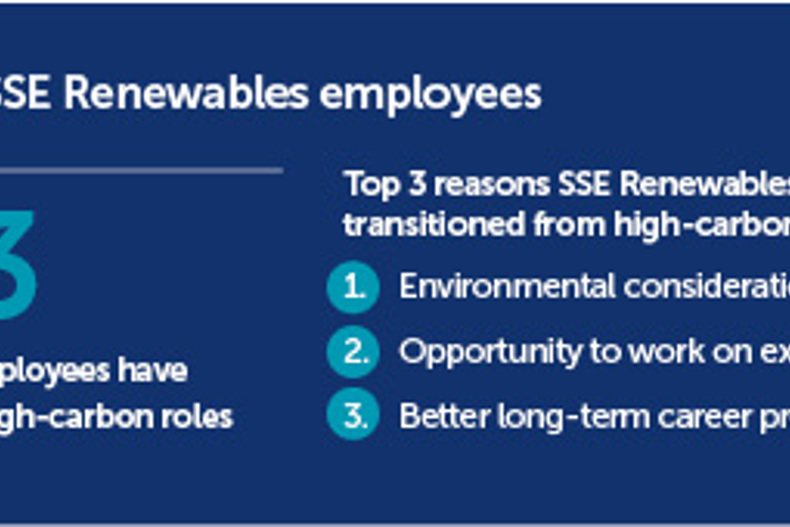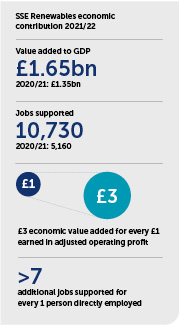 Contributing to GDP and supporting jobs
To understand its wider socio-economic contribution, SSE plc has commissioned PwC to measure the value it adds to GDP and the jobs it supports across its home markets of the UK and Ireland for the last 11 years, with results broken down for SSE Renewables for the last three years.
These results are believed to be driven by SSE Renewables' progress on a number of flagship infrastructure projects, including Seagreen, Viking and Dogger Bank. Almost £1bn of the total contribution to GDP was within Scotland, where around 4,000 jobs were supported as a result of SSE Renewables.
Supporting competitive, local supply chains
Investing in communities
An integral part of a just transition is sharing value with local communities. The majority of the SSE Group's community giving comes from SSE Renewables, which for over a decade has provided communities close to its assets with funding for local or regional projects. Further information can be found at here.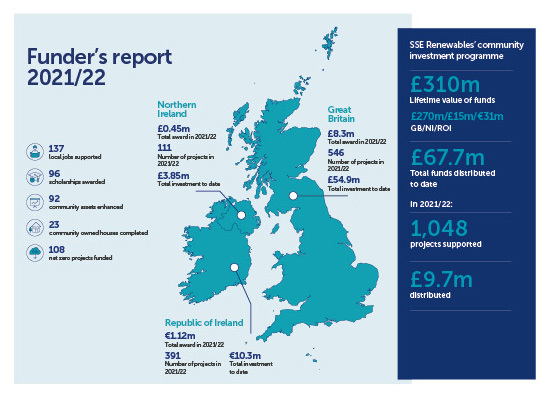 Targeting human rights and modern slavery risk
Protecting human rights and mitigating against the risk of modern slavery is the foundation of any good business and a fair and just transition to net zero. Over 2021/22, SSE Renewables continued to increase focus on this risk through delivery of the SSE Group's targeted Human Rights Action Plan. This Action Plan was created in 2020/21 following a gap analysis of its human rights approach by experts Stronger Together, with detail of this process provided in SSE Group's Modern Slavery Statement 2021.