Powering local change across
Ireland
SSE Renewables is Ireland's largest generator of wind power and is the power behind leading greener energy provider and sister company SSE Airtricity. We provide voluntary community funding to community groups near each of our wind farms across the country. This funding contributes to the social, environmental and economic well-being of local communities for decades to come.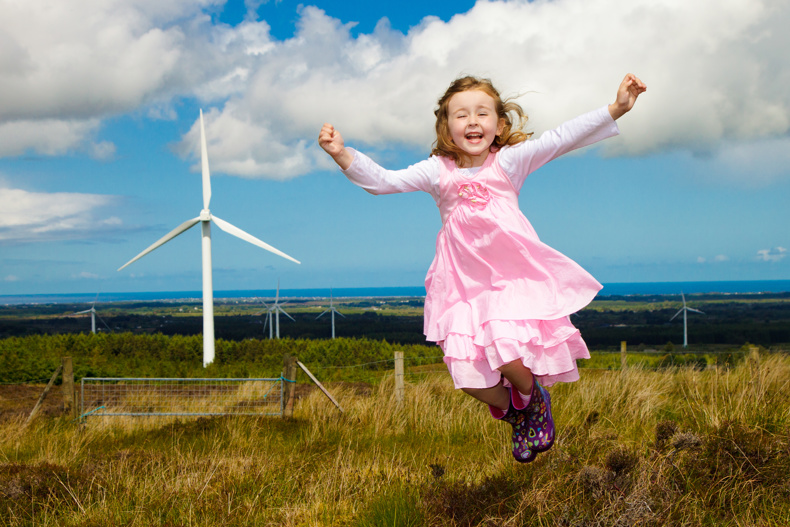 Since we first began community funding in Ireland in 2002, we have awarded €8.9m so far to over 3200 community projects in the communities closest to our wind farms. This funding has helped support local groups, sports organisations and schools among others to develop their facilities with energy efficiency and sustainability upgrades, as well as social and environmental projects that enable community development.
2021 marks a change in the name of the funding programme. Previously promoted under the SSE Airtricity brand, the programme will now be known as the SSE Renewables Community Fund. The change is designed to better link annual funding award payments from SSE's wind farms across Ireland to SSE Renewables, which owns and operates each of the company's wind farm sites, with the exception of our community fund for Galway Wind Park which is a joint venture with Greencoat Renewables. The Galway Wind Park Community Fund was launched in 2018 and, at around €400,000 annually, is the largest community fund of its kind in Ireland.
Community groups within a 20km radius of the wind farms are eligible to apply for the funds, however, priority is given to community groups located within a 5km vicinity. Each of our Community Funds is paid out annually, starting one year after the wind farm starts producing electricity and lasting for the operational lifetime of each wind development, which is usually about 25 years. By providing this funding, SSE Renewables seeks to enable local regeneration through community-led economic, social and environmental development.
Find out more about each individual community fund below