West Limerick and North Kerry
Through our Tournafulla, Rathcahill, Dromada, and Athea wind farms in West Limerick, and Lenamore Wind Farm in North Kerry we make almost €250,000 per year available for community projects. So far since 2008 we have invested over €2.2 million in local projects in the vicinity of the wind farms promoting energy efficiency and social sustainability.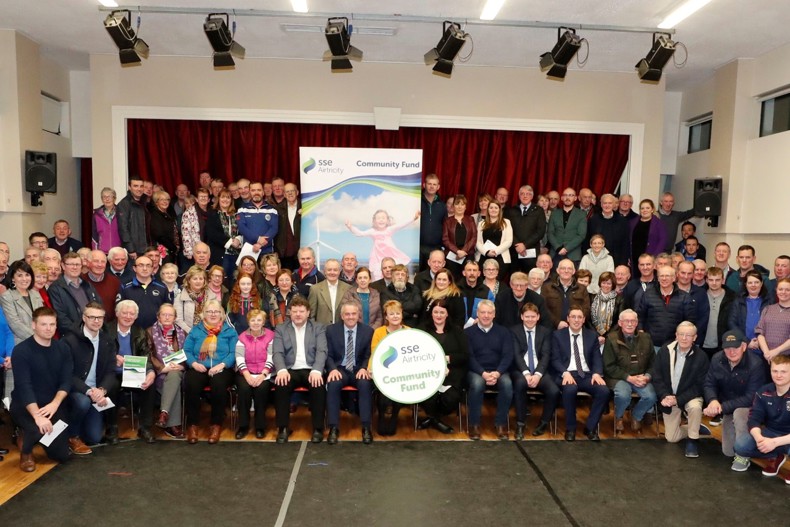 In 2020, 101 local groups benefited from the award of over €228,000 including schools, sports clubs and community organisations.
Tournafulla Sustainable Living Community used their funding towards the development of site and garden.
"Tournafulla Sustainable Living's aim is to keep our community and our area alive and viable. We have done much to accomplish this in the past, thanks to SSE community funding. We know that much work will need to be done to develop the site and garden. This gives people a chance to work safely outdoors, and to keep engaged with the community, young and old."

Helen Broderick, Chairperson of Tournafulla Sustainable Living Community
Brosna GAA in Co Kerry is using the funding to continue helping the community during the COVID-19 pandemic.
John Sheehan, Chairperson of Brosna GAA, commented: "The contribution from SSE Airtricity Community Fund will allow us to continue supporting the elderly, house bound and vulnerable members of the community in this time of uncertainty. We partnered with Kerry County Council who in conjunction with the Dept of Rural and Community Development are operating Kerry County Council Community Support Hub. It is important to ensure everyone knows there is help and support readily available at the other end of a phone".
The Community Fund is operated by sister company SSE Airtricity on behalf of SSE Renewables.
Tournafulla, Rathcahill, Dromada and Athea Wind Farms in West Limerick have a combined capacity of over 100MW and are capable of powering over 50,000 homes in the region. Leanamore Wind Farm in North Kerry entered full commercial operation in 2018 and consists of nine turbines which generate enough green energy to power over 10,000 homes.