Through our Bindoo and Gartnaneane Wind Farms in East Cavan, and Mullananalt Wind Farm in Co. Monaghan, we make around €120,000 per year available for local projects promoting energy efficiency and social sustainability through our Community Fund programme.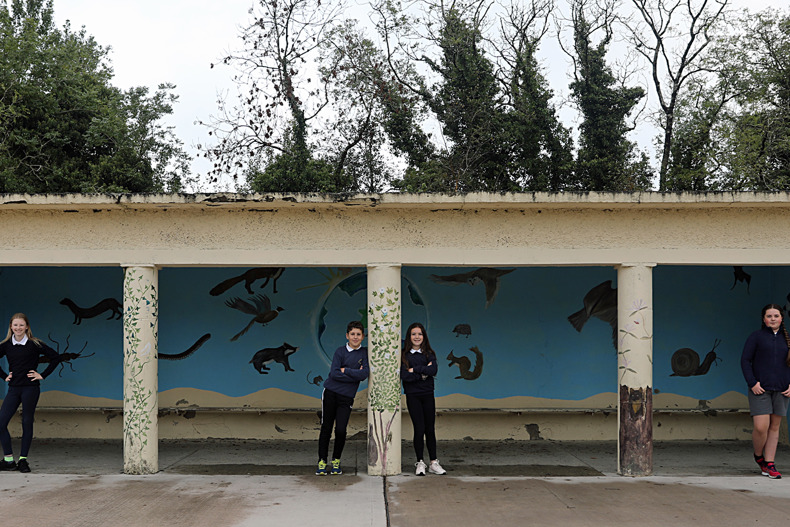 We have been donating to local projects in the vicinity of the wind farms since 2006, and our latest contribution in 2020 takes the total amount awarded in the Cavan/Monaghan region to over €1.6 million.
A total of 52 community groups benefit from the fund in 2020, including schools, sports clubs and community centres.
Many of the recipient groups put the funding towards Covid measures to reopen their schools, clubs and community halls. Other projects supported range from the installation of energy efficient doors and windows at Model School Bailieborough and Carrickallen Community Hall and energy efficient lighting at Bailieborough Shamrocks GAA, Kill Shamrocks, Killgarry GFC and Latton O' Rahilly GAA, to environmental garden and wild life projects at Clones Town Football Club, Killinkere Development Association and Laragh Sports Partnership, as well as the installation of an accessible toilet at St, Mark's Church and funding for defibrillators for Mountainlodge Defibrillator Group.
The Community Fund is operated by sister company SSE Airtricity on behalf of SSE Renewables.
SSE Renewables' three wind farms in counties Cavan and Monaghan have a total generation capacity of 70MW, and produce enough clean, green energy to power over 30,000 homes in the region.