Through our Meentycat Wind Farm and the adjoining Culliagh Wind Farm in Co. Donegal we make over €100,000 per year available for local projects through our Community Fund programme and our annual Sponsored Walk, which takes place at the wind farm every September.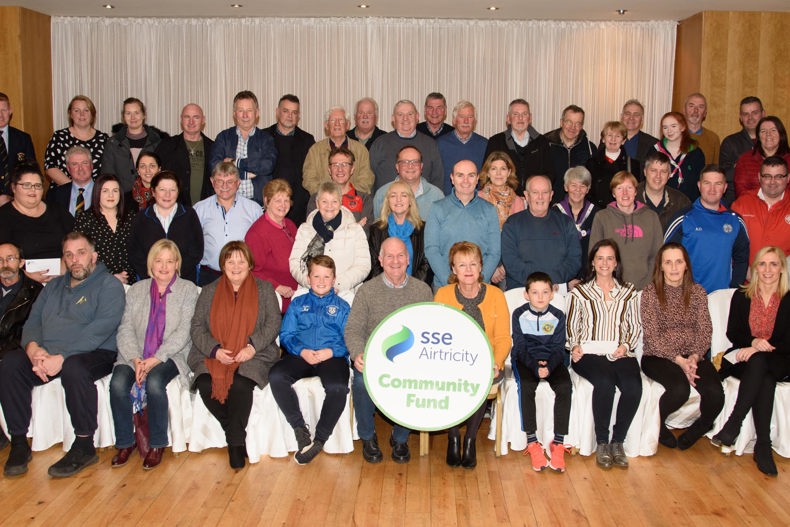 Since SSE Renewables launched its Community Funds in Donegal in 2007, over €1.2 million has been awarded to local groups in this area. A total of 56 community groups shared in the €80,000 fund in 2020, including schools, sports clubs and community centres.
Due to the COVID-19 pandemic the annual sponsored walk in September 2020 on Meentycat Wind Farm had to be cancelled. Recognising the hardship this presented for the local groups whose main source of fundraising is this annual sponsored walk, SSE Renewables took the decision to award over €40,000 to the 45 groups that participated in the 2019 sponsored walk.
The company awarded a further €40,000 for 11 local projects through its Community Fund.
Many of the 2020 Community Fund recipients put the funding towards COVID-19 Measures including counselling. Other projects supported include Raphoe Cathedral for improvements to their energy efficiency with a lighting upgrade, Glenfinn GAA club for the installation of a heat pump and solar water storage systems for the club and Cappry Residents Association native Irish tree-planting in their community.
SSE Renewables' Meentycat Wind Farm, and the adjoining Culliagh Wind Farm near Lifford, generate over 100MW of clean, green energy combined.