Protecting and enhancing the natural environment
Varied and healthy natural habitats are critical for all life on Earth. SSE Renewables operates in some of the UK and Ireland's most remote areas which are home to a wide variety of valuable ecosystems and habitats.
SSE Renewables works to actively manage its environmental footprint and take careful consideration of biodiversity in its activities to ensure that it maximises positive and minimises negative impacts.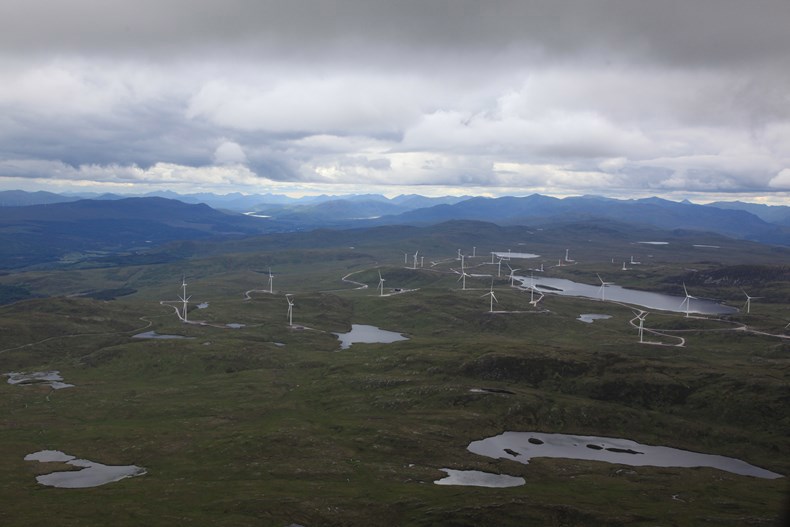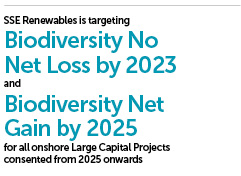 In 2021/22, SSE Renewables took its commitment to protecting and enhancing the natural world further by committing to achieving no 'net loss' in biodiversity by 2023 and 'net gain' in biodiversity for all onshore Large Capital Projects consented from 2025 onwards. Delivery of net biodiversity enhancement can be achieved through initiatives such as restoring degraded peatland or native broadleaf woodlands
Regional Eagle Conversation Management Plan (RECMP)
The RECMP is a golden eagle research, conservation and monitoring project that covers the Central Highlands Natural Heritage Zone (known as NHZ10), centred in the Monadhliath mountains. It is chiefly funded by SSE Renewables through its Dunmaglass wind farm development. Activity is also promoted and taken under advice by an Advisory Board consisting of representatives from the following organisations:
• SSE Renewables

• The Highland Council

• NatureScot

• The Royal Society for the Protection of Birds

• Highland Raptor Study Group

• Roy Dennis Wildlife Foundation

• Natural Research Ltd

• Nevis Environmental
Responsible production and consumption
SSE Renewables relies on many natural resources during the construction and operation of its assets. It increasingly seeks to promote the principles of circularity, the waste hierarchy and increases in recycling and diversion from landfill for any discarded materials. The company is working towards more sustainable patterns of resource consumption; reducing reliance on non-renewable and single-use products and linking to the objectives of UN SDG12: Responsible consumption and production.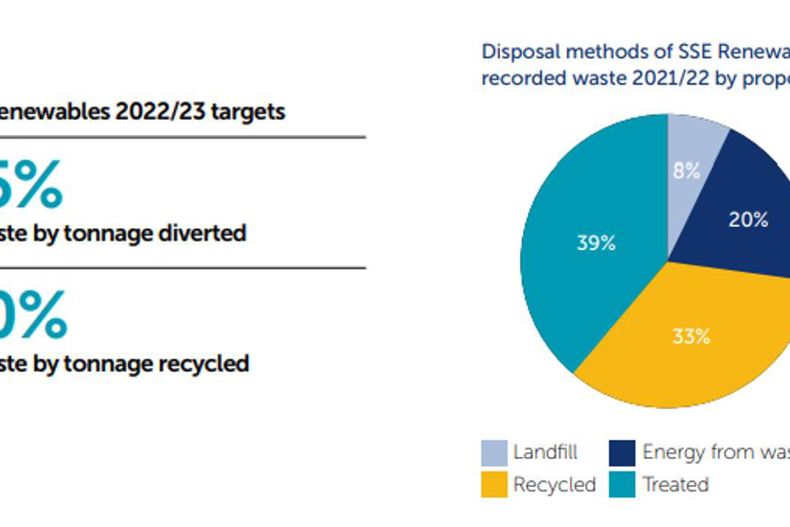 Moving towards circularity
A key future challenge facing the renewables industry relates to the circularity of in-service parts and the end-of life use of the component parts. The company is therefore going beyond waste reduction to increase its focus on this challenge with the aim of embedding circular economy principles through its business.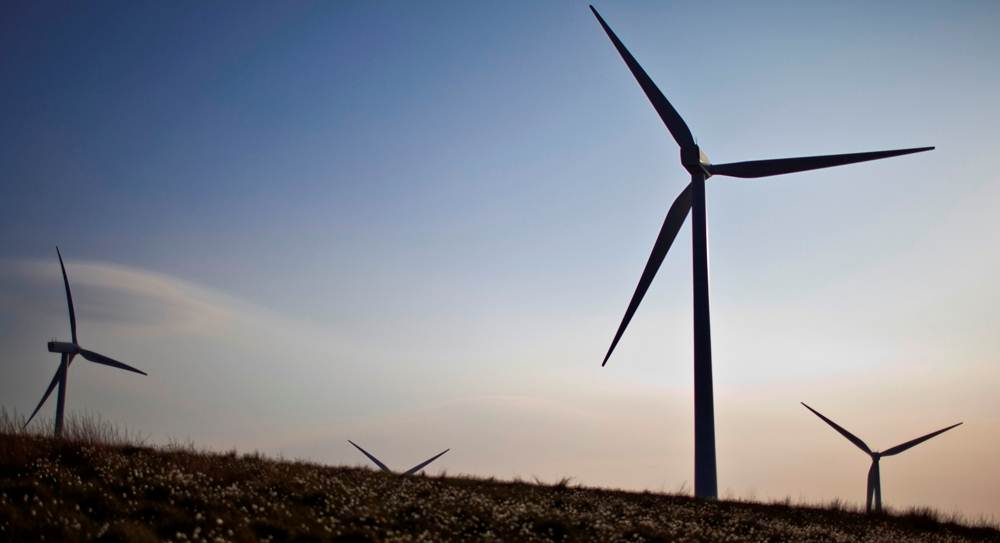 SusWIND
SSE Renewables was a launch partner, and remains active, in SusWIND which is a UK initiative between industry and academia.

Aim is to demonstrate viable ways to recycle current composite wind turbine blades, explore the use of sustainable materials and processes in developing composites for blades, and innovate in design to future-proof turbine blades.

Read more about SusWIND here.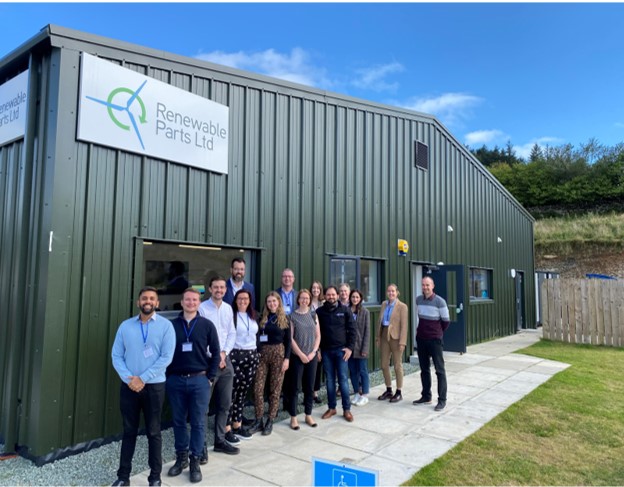 Renewable Parts Collaboration
SSE Renewables has been collaborating with the Lochgilphead-based remanufacturing and circularity specialists Renewable Parts Limited to refurbish and remanufacture failed parts within its onshore wind fleet.

In the 19 months to December 2021, Renewable Parts supplied SSE Renewables with 46 yaw gears, a minor component in a wind turbine, enabling the company to cut its CO 2 emissions by 23 tonnes and reduce the amount of scrap and waste sent to landfill by 11 tonnes, as well as see commercial benefits too.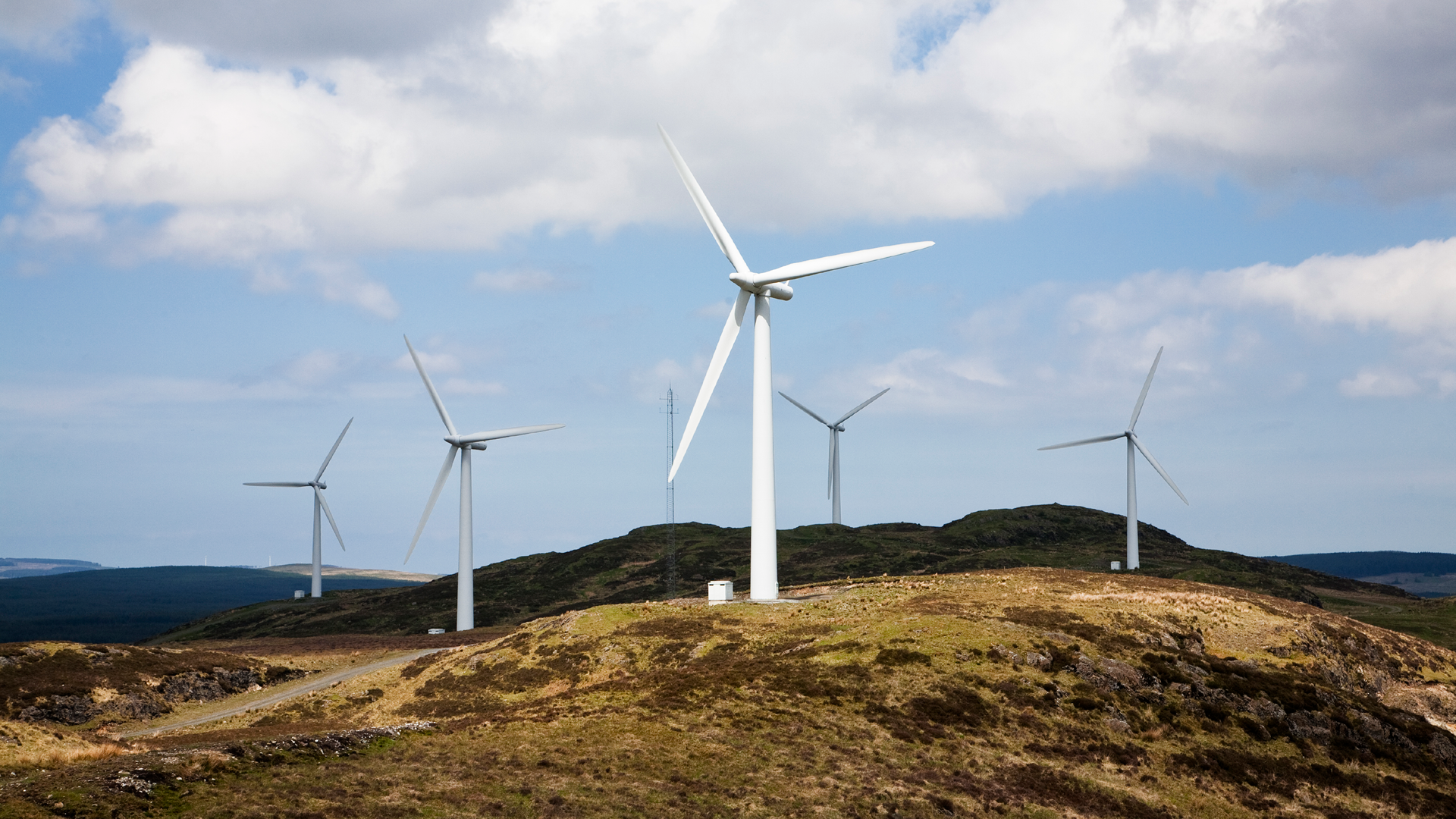 Coalition for Wind Industry Circularity (CWIC)
SSE Renewables has teamed up with the University of Strathclyde, the National Manufacturing Institute Scotland (NMIS) and Renewable Parts Ltd to launch the new Coalition for Wind Industry Circularity (CWIC). Analysis, which was commissioned by the Coalition and undertaken by BVG Associates, found that tens of billions of pounds could be generated for the UK economy from the re-use, refurbishment and re-engineering of broken wind turbine parts.

Building the capabilities to refurbish wind turbine parts in the UK could also generate more than 20,000 UK jobs by 2035, and prevent more than 800,000 tonnes of parts from being scrapped.

Read the report here.