Slieve Kirk Wind Farm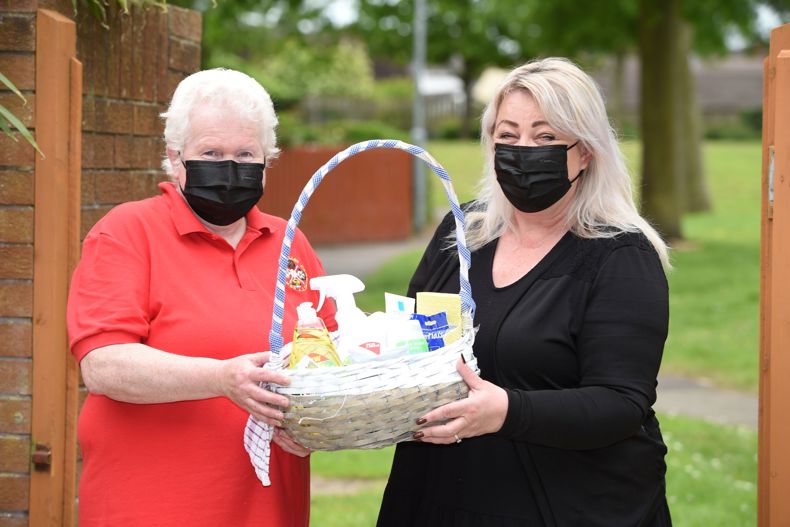 Bovalley Community Association, Limavady, was awarded £4,000 for care packages for the elderly.
As we emerge from the pandemic, SSE Renewables is committed to supporting communities through the recovery and welcomes applications which aims to promote community spirit and bring people together; enhance quality of life and promote people's well-being; and foster vibrant sustainable communities.
The Slieve Kirk Wind Park Community Fund launched in 2012 to support local projects in the vicinity of the wind farm. Our latest contribution in 2021 of over £188,000 to 63 groups takes the total amount awarded in the North West to over £2.3 million.
In response to the COVID-19 emergency, Slieve Kirk launched a £50,000 COVID-19 response fund in April 2020 to support local communities around the wind farm. Due to demand the remaining £120,000 was made available in May 2020 to assist in the relief measures around Covid-19. The funding was made immediately available to groups mobilising a rapid response to support those most-in-need as a direct result of the impact of the Coronavirus outbreak. A total of 85 groups in the area around Slieve Kirk Wind Park were allocated financial assistance to deliver a range of community support reliefs. Measures supported included delivery of food for vulnerable families, technology for children home-schooling, the provision of mindfulness and exercise programmes, and the production of PPE equipment for local care home residents and staff.
2021 marked a change in the name of the funding programme. Previously promoted under the SSE Airtricity brand, the programme is now known as the SSE Renewables Community Fund. The change is designed to better link annual funding award payments from SSE's wind farms in Northern Ireland to SSE Renewables, which owns and operates each of the company's wind farm sites including Slieve Kirk Wind Park.
Slieve Kirk Wind Park is the largest wind farm in Northern Ireland. It can generate 73.5MW of clean, green energy to power almost 65,000 homes.