Through our Slieve Kirk Wind Park in Co. Derry-Londonderry we make over £175,000 per year available for local projects promoting energy efficiency and social sustainability through our Community Fund programme.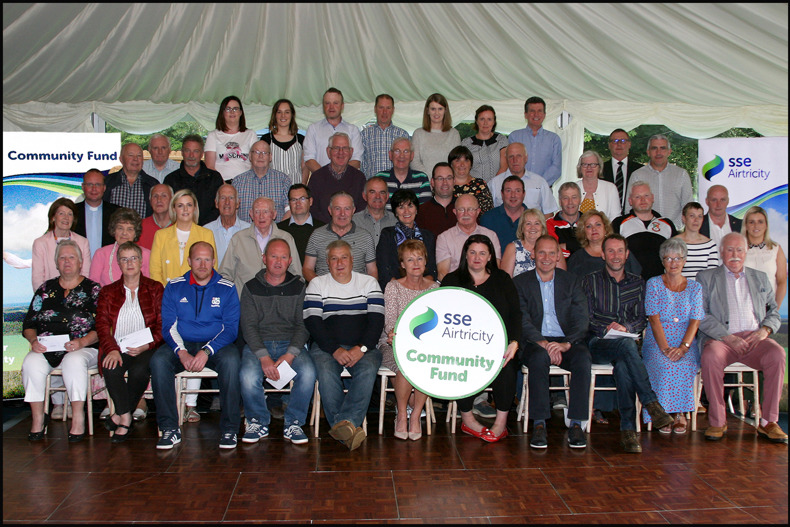 The Slieve Kirk Wind Park Community Fund launched in 2012 to support local projects in the vicinity of the wind farm. Our latest contribution in 2019 takes the total amount awarded in the North West to almost £1.7 million.
In 2019, £188,000 in funding was provided to 53 community groups based near the wind farm.
Glendermott Parish Select Vestry is putting the funding towards eliminating dampness in the walls, floor and roof insulation for Badington Hall while Limavady Cricket & Rugby Football Club is putting this year's contribution towards upgrading their lighting with LED energy efficient units. Other projects supported range from heating for Bready Cricket Club to energy efficient lighting at City of Derry Rugby Club, St. Colm's GAC and St. Canice's GAC among others, to installing solar panels at O'Brien's Foreglen GAC and Park Hall Group.
In addition to the Community Fund, Slieve Kirk also supports a Scholarship Fund for local students from across County Derry-Londonderry.
In response to the COVID-19 emergency, Slieve Kirk launched a £50,000 COVID-19 response fund in April 2020 to support local communities around the wind farm. The funding is immediately available to groups mobilising a rapid response to support those most-in-need as a direct result of the impact of the Coronavirus outbreak. In addition to supporting rapid response initiatives, funding is also available for projects that will help rebuild our community in the months ahead.
The Community Fund and Scholarship are operated by sister company SSE Airtricity on behalf of SSE Renewables.
Slieve Kirk Wind Park is the largest wind farm in Northern Ireland. It can generate 73.5MW of clean, green energy to power almost 65,000 homes.