ONSHORE
GRID INFRASTRUCTURE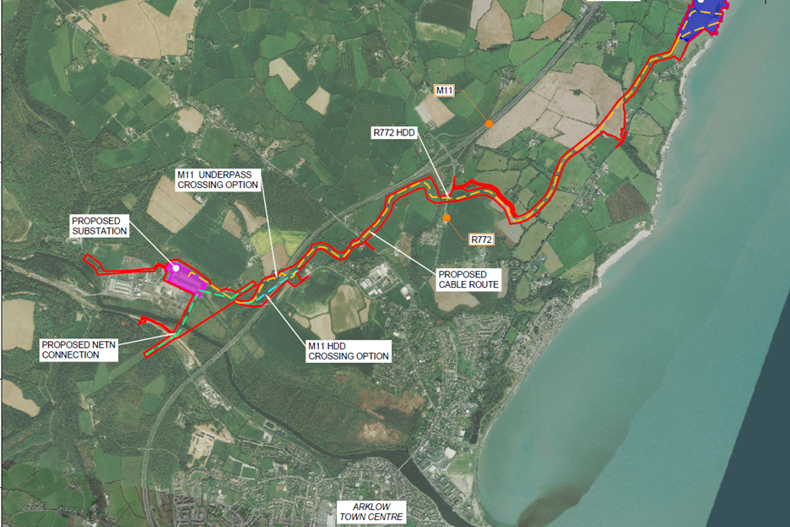 In May 2022, An Bord Pleanála granted planning permission to SSE Renewables to develop the onshore grid infrastructure necessary to connect the 800MW Phase 2 of Arklow Bank Wind Park to Ireland's electricity transmission grid.
The landmark decision by the Irish planning board is an historic first for Ireland's offshore wind sector with SSE Renewables being the first renewable energy company to secure planning permission to develop onshore transmission grid infrastructure for an Irish offshore wind farm.
The planning decision which was issued to SSE Renewables through its subsidiary Sure Partners Limited, An Bord Pleanála approved the development of a 220kV substation at Avoca River Business Park in Arklow, Co. Wicklow, with an associated connection from the new substation to the existing national transmission network. The consented development also includes an underground cable route and associated infrastructure connecting the substation to the landfall point at Johnstown North, Arklow, where it will meet the planned subsea offshore cables connecting to the wind farm.
Find out more about each component
Have Your Say
We are committed to working with local communities and stakeholders to gather feedback and local information that will inform the project on an ongoing basis. Local knowledge is key to us so that we understand the issues that are important to the community and can refine our plans accordingly.
Have your say