Phase 2 of Arklow Bank Wind Park will be located on and around the Arklow Bank, approximately 6 to 13 km from the shore. The foreshore lease area for the wind farm covers an area of seabed approximately 27 km long and 2.5 km wide. We are exploring a number of different turbine models and layouts with a maximum number of 62 turbines and a maximum tip height of 200m. An indicative turbine layout is shown in Figure 1.
Up to two offshore substation platforms will be installed and two subsea cables will be laid in the seabed to connect the wind farm to the shore.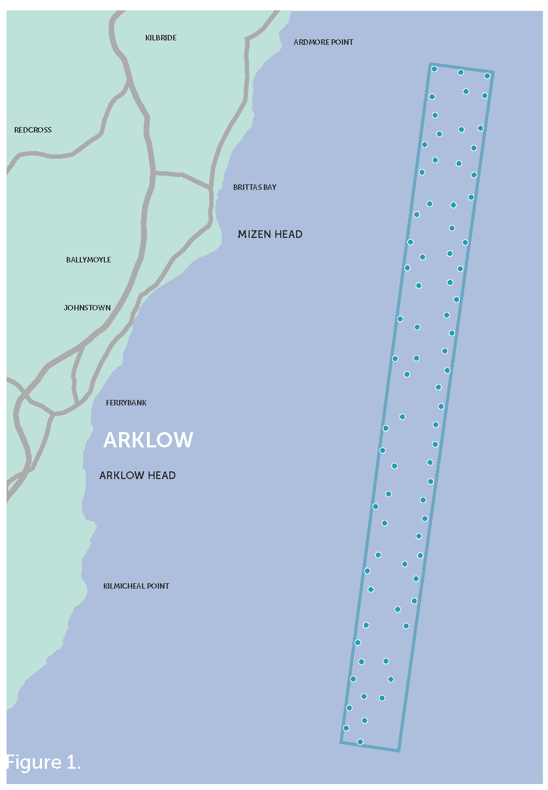 Find out more about each component
Have Your Say
We are committed to working with local communities and stakeholders to gather feedback and local information that will inform the project on an ongoing basis. Local knowledge is key to us so that we understand the issues that are important to the community and can refine our plans accordingly.
Have your say