Knockastanna Wind Farm is located in Co. Limerick near to the border with Co. Tipperary and the village of Doon. The wind farm comprises of 4 turbines and provides enough clean green renewable energy to power almost 4000 homes every year.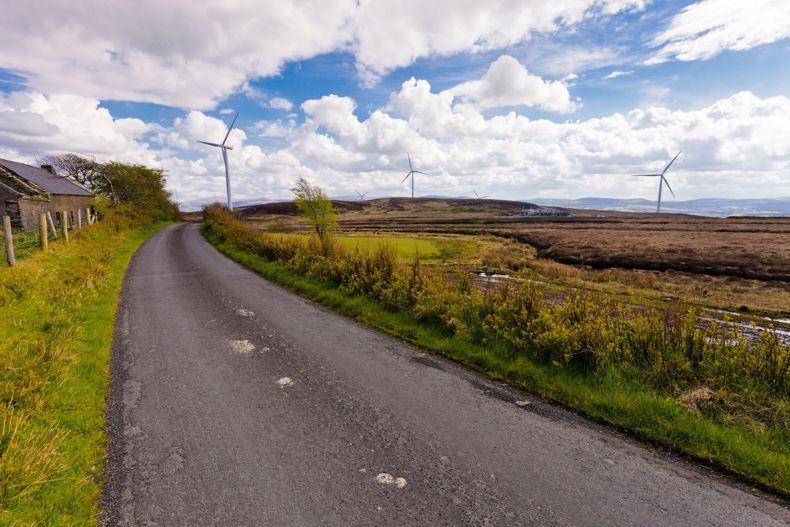 The 6MW wind farm comprises four turbines and entered commercial operation in 2009. Knockastanna Wind Farm can power 4,000 homes and help abate almost 4232 KG of harmful carbon dioxide per annum.
Knockastanna Wind Farm was granted planning permission in July 2003 to expire in 2023, a period of 20 years. However, the wind farm has only been in commercial operation since 2009, a period of 14 years. SSE Renewables are now seeking to extend the operational life of Knockastanna Wind farm by a further 15 years up until 2038 in order to continue the provision of renewable energy and advance its contribution towards Ireland Climate Change commitments.
About Knockastanna wind farm
Ownership
SSE Renewables
Location
County Tipperary
MW capacity
6
Number of turbines
4
Year site became operational
2009
Lifetime community funds value
The Knockastanna Community Fund launched in 2010. So far over €171,721 has been presented to groups around the wind farm.

Contact

We are here to answer your queries. Please get in contact with us using the details below, and our team will respond to you within two working days.

If your query relates to the operation of the wind farm, please contact:
Qualification text ROI: ^Total annual homes powered quoted based on projected capacity, typical projected wind load factor of 32%, and typical annual consumption (4,200kWh). Quoted CO2 emissions abated based on projected annual MWh output and latest average CO2 Emissions (254g/kWh) in the All-Island Single Electricity Market, and published by the CRU in its Fuel Mix Disclosure and CO2 Emissions for 2019, September 2020. Qualification text NI: ^Total annual homes powered quoted based on projected capacity, typical projected wind load factor of 32%, and typical annual consumption (3,200kWh). Quoted CO2 emissions abated based on projected annual MWh output and latest average CO2 Emissions (0.254g/kWh) in the All-Island Single Electricity Market, and published by the UR in its Fuel Mix Disclosure and CO2 Emissions for 2019, September 2020