Achany Extension (formerly Glencassley)
In November 2020, SSE Renewables submitted a refreshed scoping report to Scottish Ministers for the former Glencassley wind farm. The project has been renamed Achany Extension wind farm due to the the proximity with the operational Achany wind farm and reuse of existing infrastructure.
The Achany Extension site is located in the Highlands of Scotland, 7km north of Rosehall, 12km west of Lairg and to the north west of SSE's operational Achany Wind Farm.
In 2012 SSE submitted an application for a 26-turbine wind farm. This application was subsequently refused by the Scottish Government in 2015 due to impacts on the National Scenic Area and 'Wild Land' despite the support of The Highland Council.
With the renewed appetite for onshore wind in Scotland and in the context of the 'Climate Emergency', SSE is reviewing previous schemes and has concluded that this site continues to offer excellent potential for a wind farm.  The site layout is now being optimised with a view to addressing previous concerns.
In August 2019 a Scoping Report was submitted to the Scottish Government.
The November 2020 Scoping refresh can be found on the Energy Consent Unit's website here, using application reference number ECU00001930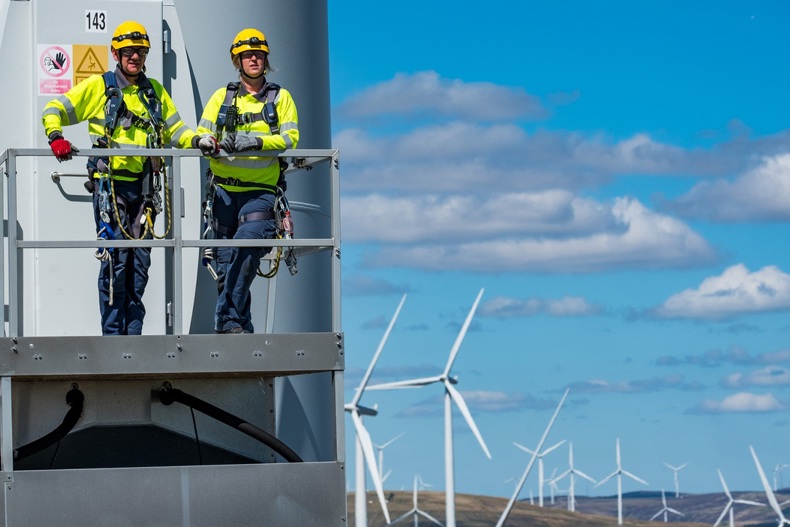 Coronavirus Response
SSE Renewables is fully committed to minimising the impact of Covid-19 while we continue to deliver critical green infrastructure, including work on the proposed Achany Extension. The wellbeing of our employees, contractors and the local community continues to be our number one priority and all work on site has been actively risk assessed with measures put in place to ensure works are undertaken in line with government guidance.
We continue to monitor government guidance and will adhere to any new measures implemented for our industry. You can learn more on our response to Covid-19 here: https://www.sse.com/news-and-views/our-coronavirus-response/
Community Investment
Through our Achany wind farm we make around £100,000 per year available for community and charitable. Between 2010 and 2035 we expect to invest £2.5 million in local projects.
You can learn more about the Achany Community Fund, eligibility and how to apply here: https://www.sserenewables.com/communities/community-fund-locations/great-britain/achany/
We recognise that communities, services and organisations are facing huge challenges as a result of the Coronavirus pandemic. We want to reassure communities and groups we fund that we will continue to support them through this difficult time.
If you wish to speak to us about our community funds in general or regarding specific funding to support you through the impacts of Coronavirus, please speak to the Achany Community Investment Manager, Fiona Morrison - Tel: 01738 40098 Email: fiona.morrison@sse.com
Contact info
If you have any queries or wish to speak with the project team, please contact:
Jade O'Hara, Stakeholder Engagement Manager
Email: jade.ohara@sse.com
Phone: 07436 482792