Achany Wind Farm
Community Investment Fund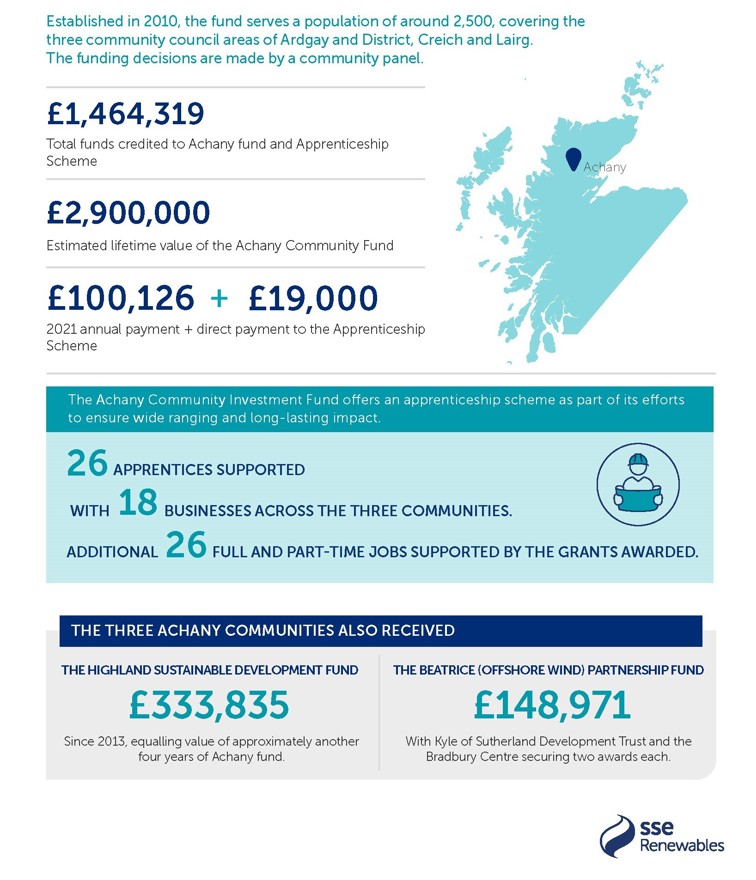 PROJECT ELIGIBILITY
The Achany community fund can support projects which:
Strengthen and diversify the local economy through support for social enterprises, especially those that explore, test and develop activity that sensitively exploits the area's tourist potential or niche business areas
Stimulate new ideas and innovative approaches to generate growth and development and new employment
Support the acquisition, development and use of new community assets and maintain and enhance existing ones
Ensure adequate provision and/or services are available for the community that improve their life chances and/or quality of life
Support efforts that co-ordinate community activity and optimise local resources and assets
Respond to unforeseen circumstances or opportunities that are in keeping with the broad Fund aims identified above
Projects in the following community council areas can apply:
Ardgay and District
Creich
Lairg
You can find out who is eligible to apply here.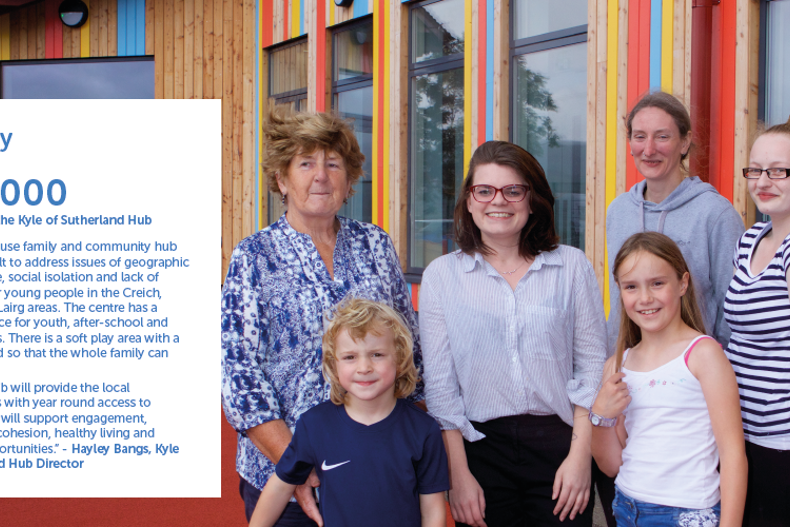 FUND TIMETABLE
Application deadlines:
HOW TO APPLY
The Application Form and Guidelines are available to download at the bottom of this page.
KYLE OF SUTHERLAND APPRENTICESHIP SCHEME
The Achany Community Investment Fund offers an apprenticeship scheme as part of its efforts to ensure wide ranging and long lasting impact. An apprenticeship scheme grant will help with costs involved in business support, travel accommodation and training of an apprentice. The maximum amount of financial support to any business over the years is currently estimated to be £10,000-£12,000. The final amount will vary depending on the context and the needs of each business and apprenticeship.
How to Apply:
For more information contact Jane at:
Lairg and District Learning Centre
T: 01549 402050
E: [email protected]
CONTACT DETAILS
For more information on this fund please contact:
APPLICATION FORM - £2,000 - £10,000

27/05/2022

APPLICATION FORM - £10,000+

GUIDELINES