Stronelairg sits at an elevation of around 600 meters above sea level, in the Monadhliath Mountain range making it one of our windiest sites.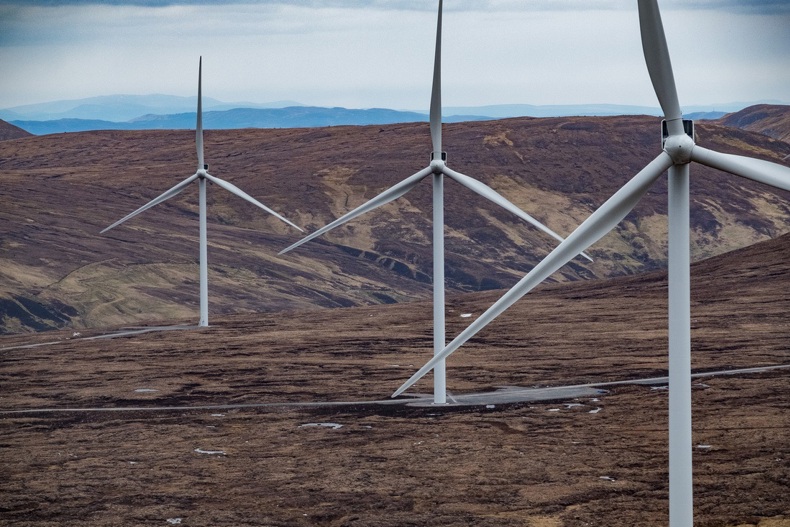 The site sits within a natural bowl on a plateau, set well back from Loch Ness meaning that no turbines are visible from the main tourist routes in the area. Stronelairg is located close to Glendoe hydro 100MW scheme utilising Glendoe's existing infrastructure throughout construction and now in its operation.
In February 2019, SSE signed agreements for the sale of 49.9% of Stronelairg wind farm to Greencoat UK Wind Plc ("UKW").  This sale was part of a £635m deal in which Greencoat acquired a 49.9% stake in both Stronelairg and Dunmaglass wind farms. The stakes equate to 160.6MW (megawatts) of capacity, with an average valuation for the two wind farms of around £4m per MW.  This valuation demonstrates SSE's ability develop quality, low carbon assets and infrastructure vital to the GB energy market.
In summer 2012, the planning application was submitted to the Scottish Government for Stronelairg. Enabling works started on the project in October 2016, this involved building the access tracks ready for main construction which started in late March 2017. Turbine deliveries commenced in September 2017, the final turbine blade was lifted into place in August 2018. The project was completed and handed over to the operations team in December 2018, 6 months ahead of schedule.
About Stronelairg wind farm
Project name
Stronelairg
Ownership
51.1% SSE, 49.9% Greencoat UK Wind Plc.
Location
Garrogie Estate, south east of Fort Augustus, Highlands.
MW capacity
228
Number of turbines
66
Year site became operational
December 2018
Community funds
£28m (£569,250 per year, 2017-2042)