Stronelairg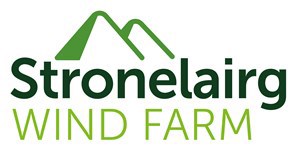 Stronelairg wind farm is a 66 turbine, 227.7MW project located on the Garrogie Estate, south east of Fort Augustus and is situated adjacent to SSE's Glendoe hydro scheme.  The Stronelairg Wind Farm Ltd Community Investment Fund has been established as a means of enabling us to contribute to the communities located around the wind farm including Fort August & Glenmoriston, Stratherrick and Foyers and Laggan.  Through the fund we make around £569,250 per year available to communities and charitable projects. Between 2017 and 2042 we expect to invest £28 million in local projects.
Additionally, £2,500 per MW is also committed to the regional  Sustainable Development Fund for Highland each year.
FUND DETAILS
The Stronelairg Community Fund is split into three elements.
Main Grant and Large Funding – For applications from £1,001 up to £25,000. For the Laggan area only is administered by SSE, with the decisions made by a panel of local people.
Micro Grant Funding – For applications up to £500. This is administered by Community Councils in each area.
Community Managed Funds - The Stronelairg community funding for the Stratherrick and Foyers & Fort Augustus and Glenmoriston community council areas is administered by local community Trusts. For more information about this element of the funds please contact the relevant group by clicking on the links below:


Fort Augustus and Glenmoriston Community Company
Stratherrick and Foyers Community Trust
PROJECT ELIGIBILITY
Community-focussed or charitable activities which:
Encourage community activity and promote community spirit,
Ensure adequate access to services for all community members including those with disabilities,
Improve local infrastructure and connectivity,
Build the local economy including opportunities for apprenticeships and training,
Build community capacity and cohesion between groups,
Develop or maintain community assets,
Encompass Heritage, Culture, Arts, Health and Wellbeing (including sports)
You can see who is eligible to apply here.
FUND TIMETABLE
Main and Large Grant deadlines for applications for the Laggan area
| | |
| --- | --- |
| Deadline | Panel Meeting  |
| 30 November | End of January |
| 31 March | End of May |
| 31 July | End of September |
HOW TO APPLY
The applications form and guidelines are available to download below for the Main and Large funds and the Micro Grant forms are specific to each community council area.
In the Stratherrick and Foyers and Fort Augustus and two community council areas, Stronelairg community fund is administered by local community organisations. For more information about the funds, deadlines and how to apply, please contact the relevant group by clicking on the links below:

Fort Augustus and Glenmoriston Community Company
Stratherrick and Foyers Community Trust


| | | |
| --- | --- | --- |
| Main Grant Application Form £1,001 - £10,000 | Large Grant Application Form £10,001 - £25,000 | Main Grant Guidelines |
| Spean Bridge, Roy Bridge and Achnacarry | Stratherrick & Foyers | Laggan |
CONTACT DETAILS
For more information on this fund please contact:
Carol Masheter

Community Investment Manager

Tel: 01738 351576

Mobile: 07721 443044

Email: [email protected]