Greater Gabbard Offshore Wind Farm
Greater Gabbard Offshore Wind Farm is a joint venture between SSE Renewables (50%) and RWE Renewables (50%). SSE Renewables operates the offshore wind farm.
The 504MW offshore wind farm has been in operation since 2012, generating enough low-carbon renewable energy each year to power the equivalent of over 400,000 UK homes.
Greater Gabbard was a pioneering project for the UK offshore wind industry and for many years the 140-turbine site was the largest wind farm under development world-wide.
Greater Gabbard was awarded development rights from The Crown Estate in 2003. Planning permission was granted four years later, and in 2008 onshore construction work began around Sizewell in Suffolk. Lowestoft was selected as the Operations and Maintenance base in 2009, bringing 100 jobs to the area. Offshore construction began, and in 2011 the first two turbines produced power to the National Grid. All 140 turbines were commissioned and have been producing power since 2012.
Information about Greater Gabbard's community investment programme and its eligibility criteria is available here.
The next exciting phase to this wind farm is the Greater Gabbard Extension project, known as North Falls Offshore Wind Farm. Being developed jointly with RWE Renewables, the extension has been awarded an Agreement for Lease for up to 504MW from The Crown Estate. North Falls has the potential to build on Greater Gabbard's already successful legacy in the East of England. More information about the project can be found at www.northfallsoffshore.com.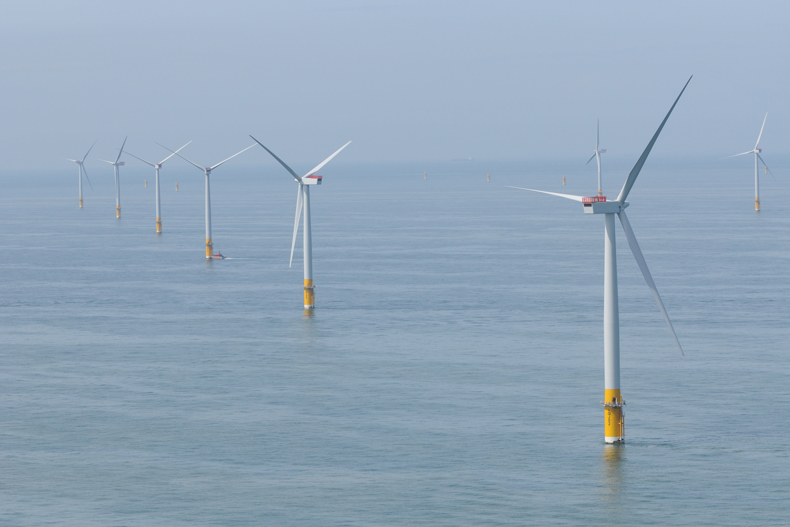 About Greater Gabbard wind farm
Project name
Greater Gabbard Offshore Windfarm Ltd (GGOWL)
Ownership
This operational wind farm is a 50:50 Joint Venture between SSE Renewables and RWE Renewables, with SSE Renewables operating the wind farm of behalf of the JV partners.
Location
GGOWL is located in the North Sea, around 20km off the coast of Suffolk.
MW capacity
504MW
Number of turbines
140 wind turbines, manufactured by Siemens
Year site became operational
2012
Operations and maintenance base
Lowestoft, Suffolk
Lifetime community funds value
Since opening in 2012, GGOWL has donated more than £60k in support of the local community, which includes £33,574 since 2016/17. 

£165,000 investment in training GGOWL based staff since 2017

£105,000 training investment planned for 2020/21.

Since 2015, we have recruited eight pipeline trainees to GGOWL Operations & Maintenance Team. Future plans include delivery of a five-year pipeline trainee plan which will grow our pipeline trainee numbers at the Lowestoft base