Back to overview
Second Local consultation event to be held for Sloy Power Station redevelopment plans
26 Oct 2023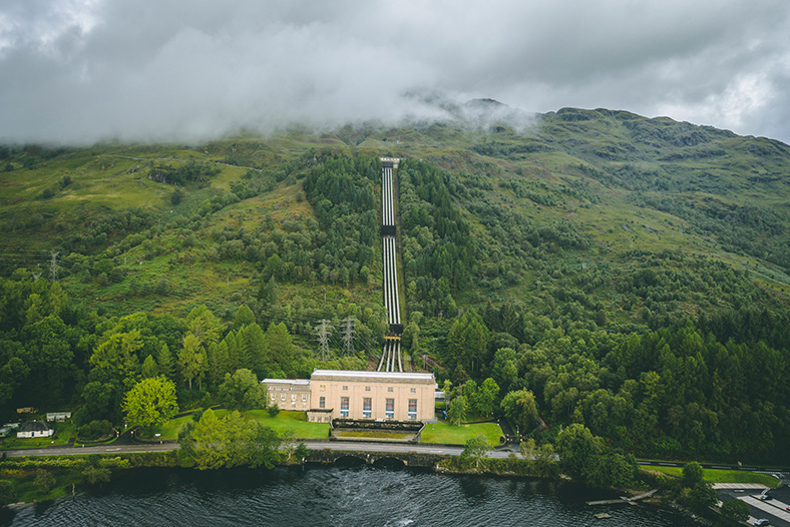 SSE Renewables will host a second public consultation in Arrochar to provide the local community and interested stakeholders with more information about the proposed redevelopment of Sloy Power Station.
The consultation will take place in the front meeting rooms at the Three Villages Hall in Arrochar, from 3-7pm on Wednesday 1 November and will present an opportunity for the public to meet members of the project team, view more information about the proposals and raise questions.
In May, Perth-based green energy generator SSE Renewables to convert Sloy Power Station into a new pumped hydro storage facility, to further support the country's net zero future.
An initial public consultation was held in Arrochar in July. Now, members of the local community and stakeholders will have a second opportunity to get updated information on the proposals and get a chance to provide feedback in advance of a planning application being submitted next year.
The 152.5MW Sloy Power Station is the largest conventional hydro power station in SSE Renewables' existing hydro power fleet. The power station is fed from Loch Sloy, just four kilometres away but, crucially, over 277 metres higher than the power station. An adapted pumped storage scheme would take excess energy from the electricity grid and use it to pump water from Loch Lomond to the upper Loch Sloy where it would be stored before being released to power the grid when wind output is low and customer demand is high.
Georgina Wardrop, SSE Renewables' Head of Hydro Stakeholder Engagement, said: "We would like to thank everyone who joined us at our last public exhibition event in July. It was great to see so many people interested in finding out more about our proposals to convert the iconic Sloy Power Station into a pumped hydro storage facility.
"We are looking forward to returning to Arrochar to update the local community and interested stakeholders on our progress. Events like these are a critical part of the development process for us to ensure local voices are heard and can be considered ahead of submitting our planning application early next year.
"Sloy Power Station has been a proud part of the local community since the 1950s and it stands ready to play an important role for generations to come, providing vital flexibility to the electricity grid and supporting the transition to net zero."
Information about the proposal will also be published on the SSE Renewables website.