The world's largest offshore windfarm is now generating power
Upon completion, Dogger Bank will be able to provide up to 6 million UK homes* with clean, renewable energy each year. First power being achieved is a huge moment for the UK's energy future and we are on our way to creating better energy security for decades to come.
Dogger Bank is a massive step in the drive towards net zero and will help provide cheaper, cleaner renewable energy that the world needs now, one turbine at a time.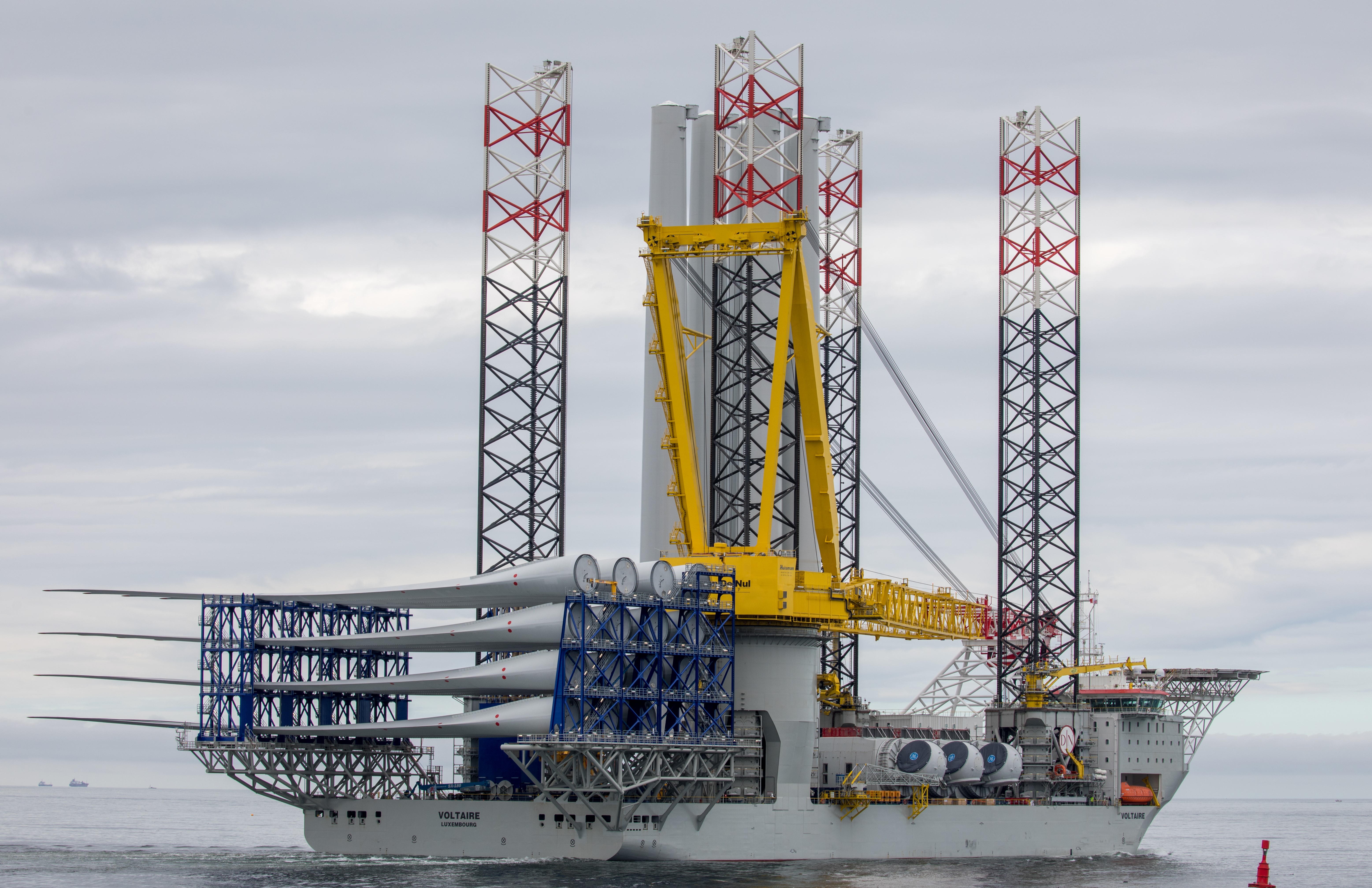 Groundbreaking engineering at an extraordinary scale
Dogger Bank is one of the biggest and most complex engineering and infrastructure projects anywhere in the world. It is using some of the largest wind turbines in the world, GE's Haliade-X turbines which are almost twice the size of the London eye at 260m tall. Each turbine blade is 107m long, which is longer than Wembley football pitch. Just one sweep of each turbine will be enough to power a typical British home for 2 days.
During construction, we will use the world's largest jack-up installation vessel, the Voltaire operated by Jan de Nul.
The site will cover an area almost as large as Greater London.
We are proving that projects of this scale are achievable and are paving the way for other large offshore wind farms. This will help the UK achieve it's offshore wind capacity target of 50GW by 2030 as it will show what is possible for the renewable industry.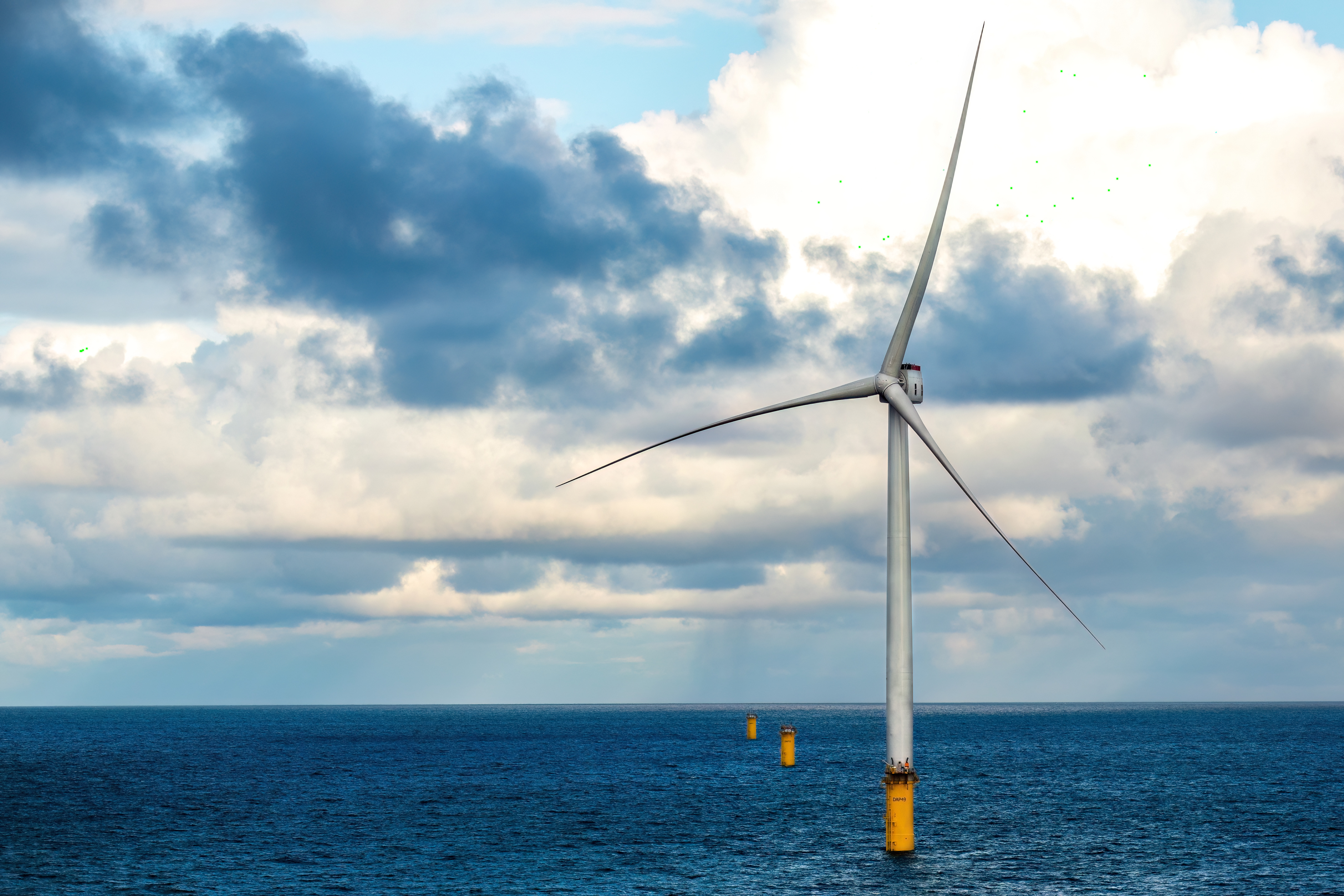 Economic benefits for Britain
Dogger Bank is a £9bn investment and will provide a significant economic boost to the UK and local areas. It will support the UK's offshore wind supply chain and has created more than 2,000 UK jobs in relation to the construction and operation activities of the project.


Dogger Bank will be the first High Voltage Direct Current (HVDC) connected offshore wind farm. The HVDC lines uses new Hitachi transmission technology and has been called the "electricity superhighway" which allows electricity to be transmitted over longer distances more efficiently. This technology will allow more projects of this scale to connect to the grid.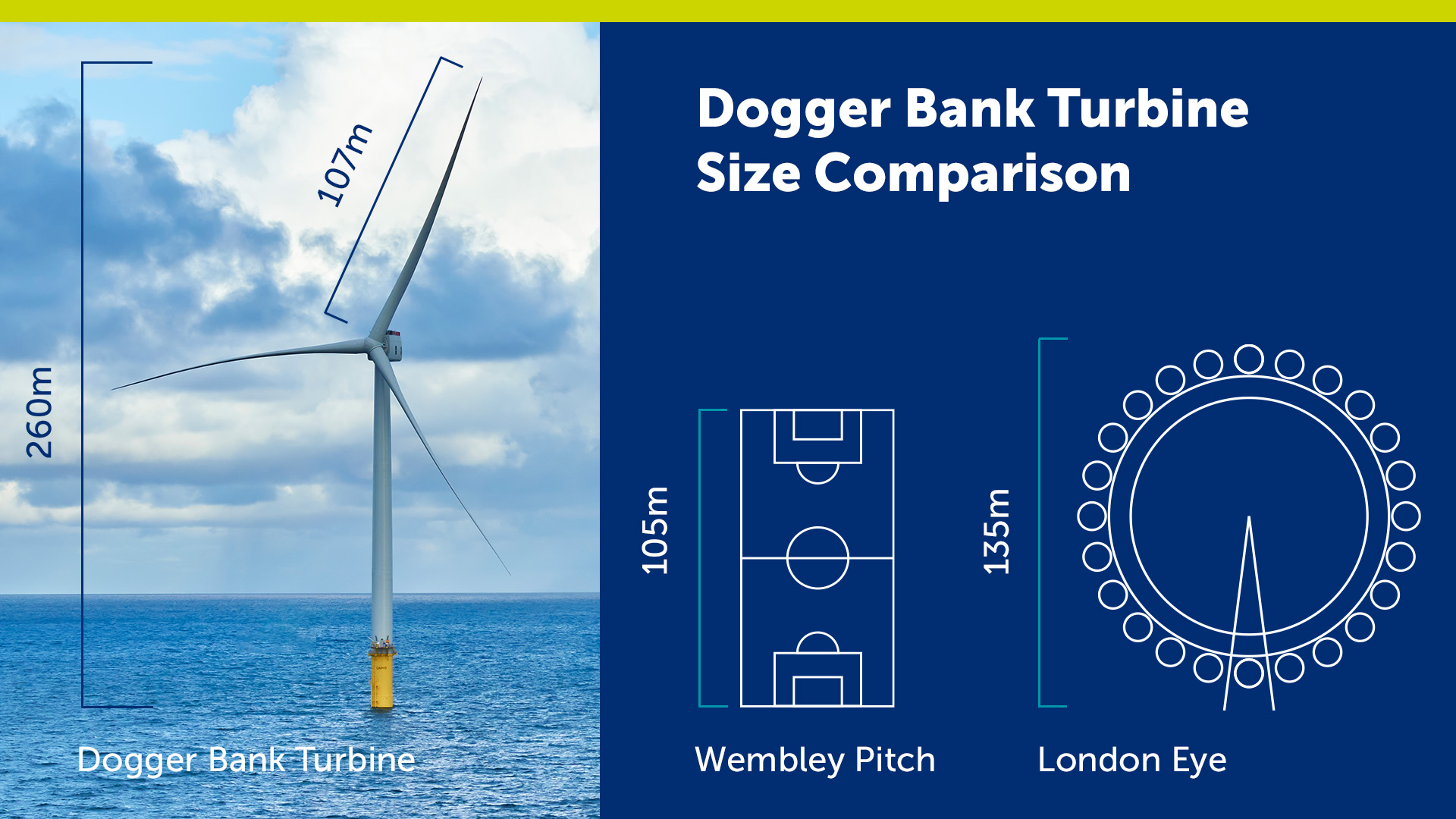 Project Details
Dogger Bank is a joint venture between SSE Renewables, Equinor and Vårgrønn AS.
The wind farm will consist of 277 turbines and is being developed in 3 phases – Dogger Bank A (95 turbines), B (95 turbines) and C (87 turbines).
It is being built 80 miles off of the coast of Yorkshire.
Dogger Bank phases A and B will connect in to the existing Creyke Beck substation near Cottingham in the East Riding of Yorkshire.
Dogger Bank C will connect will be at the existing Lackenby Substation at Teesside.
Proof of Claims
*6 million homes powered per annum based on Typical Domestic Consumption Values (Medium Electricity Profile Class 1, 2,900kWh per household; OFGEM, January 2021), typical 55% wind load factor, and projected installed capacity of 3.6GW.