10083
have called for action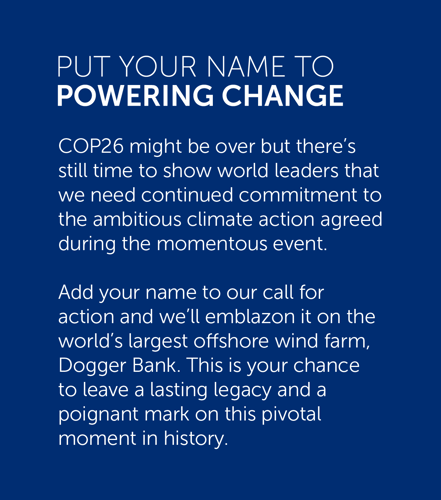 We need to avert a climate catastrophe
In a recent landmark study, the UN's Intergovernmental Panel on Climate Change (IPCC) issued a code red for humanity. The warning is clear, we must limit global warming to 1.5 degrees or face the catastrophic consequences of our failure to act. We need world leaders to commit to the ambitious plan of action agreed at COP26 in Glasgow to put us on the journey to a net zero future.
We're playing our part by building the world's largest offshore wind farm
Your name will decorate Dogger Bank Offshore Wind Farm, our joint venture with Equinor and Eni, which will be located more than 130km off the North East coast of England. Dogger Bank will use the most powerful offshore wind turbine in operation today, GE Renewable Energy's Haliade-X.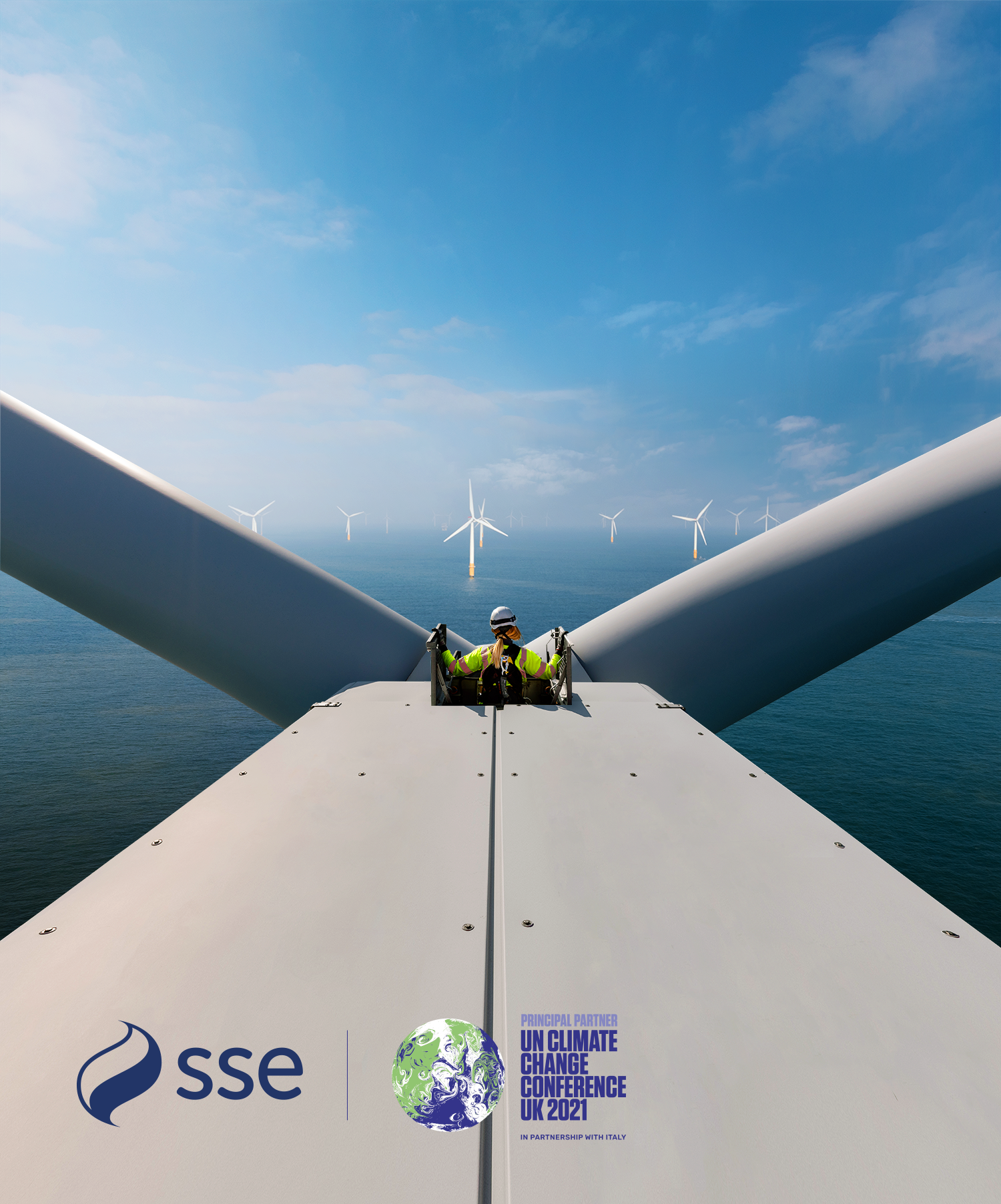 A leading energy company in a net zero world
As a proud Principal Partner to COP26 – and one of the UK and Ireland's leading low-carbon energy companies – we're pushing for ambitious climate action to halt global warming. We're delivering the solutions to climate change:
Actions that count.