Dogger Bank Wind Farm is the world's largest offshore wind farm in development. This Joint Venture project between SSE Renewables and Equinor was granted consent as a Nationally Significant Infrastructure Project in 2015. Dogger Bank successfully secured 15-year contracts (CfDs) for 3.6GW of new offshore wind energy in the UK Government's most recent auction for low carbon power in 2019.
This ground-breaking project is located 130km off the Yorkshire Coast and is being built in three phases: Dogger Bank A, B and C.
Dogger Bank A (previously known as Creyke Beck A) is around 515km² and 131km from shore at its closest point. Dogger Bank B (previously known as Creyke Beck B) is the largest in area with a size of 599km²and also 131km from shore at its nearest point. Dogger Bank A has an installed capacity of up to 1.2GW and Dogger Bank B has an installed capacity of 1.2GW.
Construction on Dogger Bank A and B began in January 2020. The offshore cables come ashore at Ulrome, in the East Riding of Yorkshire, and will traverse down the county for just over 30km to the Creyke Beck substation near Cottingham.
Dogger Bank C (previously known as Teesside A) has a maximum installed capacity of up to 1.2GW. It is around 560km² in size, with its closest point from shore at 196km. The project will connect to the national grid at the existing Lackenby Substation in Teesside.
Offshore, each phase will have up to 200 turbines.
We are using the world's most powerful wind turbine – the Haliade-X.GE Renewable Energy will supply Dogger Bank with this next generation of offshore technology, bringing the world's most powerful wind turbine to the world's largest wind farm.
We will be using the world's largest jack-up installation vessel, the Voltaire, made by Jan de Nuul. This new,state-of-the-art vessel will have a lifting capacity of 3,000 tonnes.
Our project team have years of experience that they bring from other projects,from Beatrice Offshore Wind Farm to Hywind Scotland. The wealth of positive socio-economic impacts includes bringing jobs to the area, apprenticeship schemes and the scheme will provide a community benefit fund which focusses on STEM education in the onshore construction areas.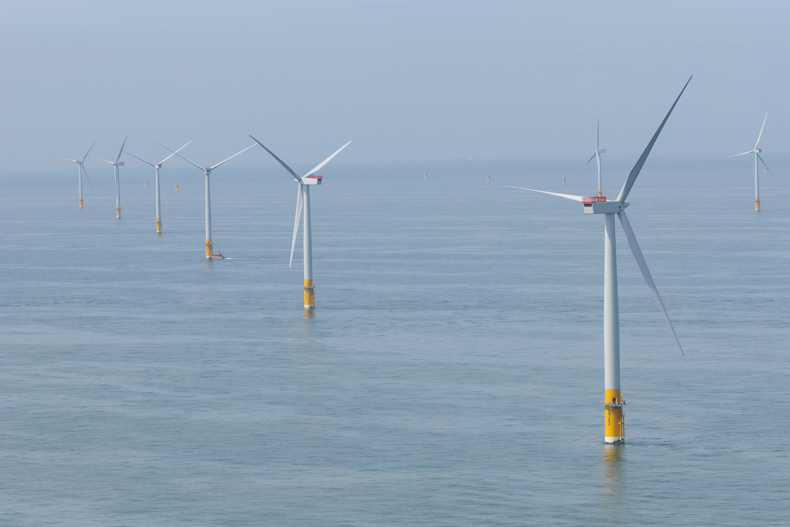 About Dogger Bank wind farm
Project name
Dogger Bank Wind Farm

This wind farm is being built in three phases: Dogger Bank A, Dogger Bank B and Dogger Bank C.
Location
Located in the North Sea, Dogger Bank A and B are approximately 130km from the Yorkshire Coast, with Dogger Bank C located approximately 200km offshore.
Ownership
This project is a 50:50 Joint Venture between SSE Renewables and Equinor, with SSE Renewables leading the construction phase.
Proposed MW capacity
3.6GW - that's 1.2GW for each of the three phases.
Project documents/library

https://doggerbank.com/downloads/Creyke-Beck-Consents-Documents.zip

https://doggerbank.com/downloads/Teesside-A-Consent-Documents.zip

Contact details
info@doggerbankwindfarms.com
Status:
Scoping/planning/construction 

Construction began in January 2020, beginning with onshore construction in the East Riding of Yorkshire 

A Development Consent Order (DCO) application for the Dogger Bank Project was made and achieved by Forewind, a consortium between SSE, Statoil (now Equinor), Statkraft and innogy. Work began on the project in 2010 and the second of the two 2.4GW consents was received in August 2015.

Three of the projects have been taken forward by SSE Renewables and Equinor (50% owners of each). The fourth project - Sofia - is being progressed by innogy (100%).
Website link:
www.doggerbank.com