Back to overview
SSE Renewables Berwick Bank supporting Christmas Lights festivities in Dunbar
08 Nov 2023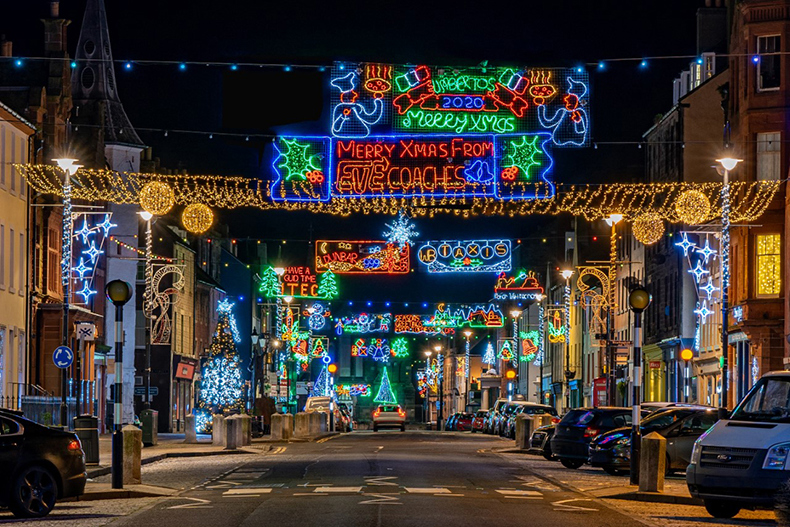 SSE Renewables Berwick Bank Offshore Wind Farm has announced it will be the headline sponsor of this years' Dunbar Christmas Lights switch on event taking place at Dunbar, High Street on Sunday 26 November.
For more than 35 years, the Dunbar Christmas Lights has brought the community together to celebrate the start of the Christmas festivities. The event is an entirely community driven initiative, supported by committed volunteers from across the local community.
There will be activities suitable for all ages as well as a mix of market stalls to browse and entertainment to enjoy on the day.
Alex Meredith, SSE Renewables Berwick Bank project director said:
"It is fantastic to support this much-loved community event together with the other sponsors. We are coming together to light up Dunbar and begin the festive season. It is a special event for us to sponsor and we are committed to supporting the communities in which we live and work.
"The commitment from the volunteers year-round is very special and we are looking forward to taking part in this year's event."
Graham Adams, Chairperson, Dunbar Christmas Lights, added:
"Our Christmas Lights is a year-round community effort and a terrific experience for our visitors. It is supported by local businesses and an important social event for our community.
"It is an incredible event, one we're so proud to hold and are grateful to our sponsors and their generous support, in particular our 2023 headline sponsor SSE Renewables Berwick Bank Wind Farm.
"This funding allows us to focus on delivering another extraordinary day of entertainment for the whole community. We cannot wait to see Dunbar sparkle once again."