Back to overview
Batteries arrival at SSE Renewables storage project at Salisbury marks key milestone for net zero ambitions
18 Oct 2023

SSE Renewables' first battery energy storage system (BESS) project has reached a significant milestone, with all 26 battery units successfully installed at the site in Salisbury, Wiltshire.
The 50MW project is being delivered in conjunction with Wartsila. The site is scheduled to be fully operational in early 2024.
Installation took place over a three-week period and was carried out by King Lifting. The battery units were carefully lowered down onto the concrete foundations in four modular sections via crane.
It follows the recent news that SSE Renewables has started construction of its second battery storage site – a 150MW project in Ferrybridge, West Yorkshire – with more projects set to be rolled out as part of the company's significant solar and battery pipeline.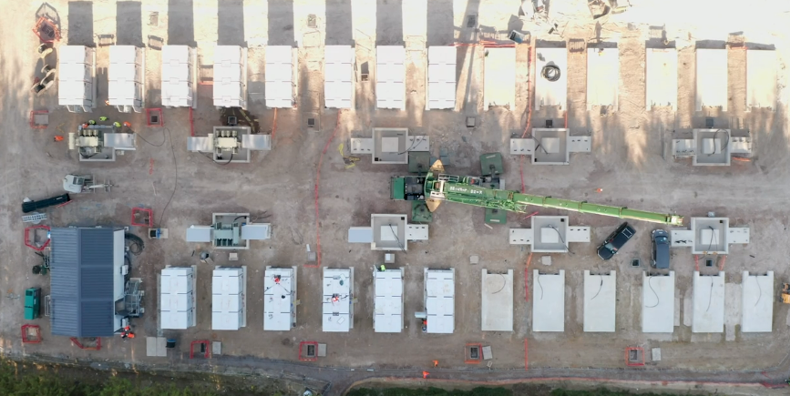 "It's fantastic to have completed the installation of the battery units at Salisbury as we edge ever closer to energisation of our first battery storage project.

The team have worked incredibly hard to get to this point and we are looking forward to the site going live so that we can start to provide flexible, renewable energy to the Grid."

Richard Cave-Bigley

SSE Renewables Solar & Battery Director
"All 26 batteries have been successfully installed on site and it's great to reach this milestone on the project.

Our next step is to reach energisation which should later this year, with the site due to be fully operational at the beginning of next year.

It's exciting to be involved on our first battery storage project and we are now very close to delivering SSE Renewables' first live battery energy storage system project."

Chris Lloyd

SSE Renewables Senior Project Manager at Salisbury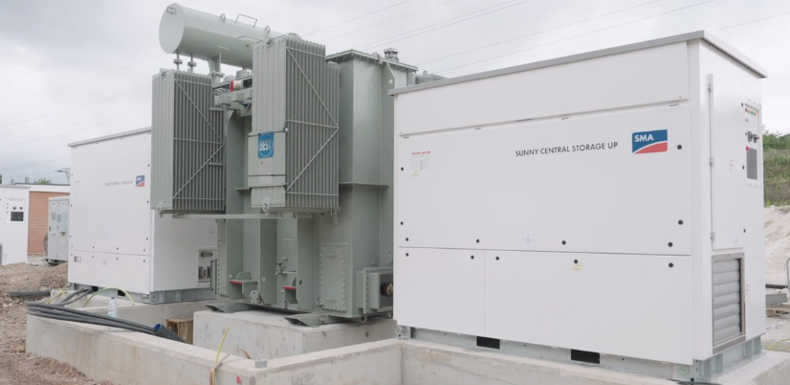 SSE Renewables is progressing a 1.2GW secured pipeline of solar and battery projects across the UK and Ireland; with a further 1.3GW of other prospective sites under development. These assets complement SSE's existing portfolio of other low carbon infrastructure such as wind and hydro.
The project at Salisbury will be SSE Renewables' first operational battery storage project, with a 150MW BESS site at Ferrybridge now also under construction and due for completion in 2024. The business has also received planning consent for battery storage projects at Fiddler's Ferry (150MW) and Monk Fryston (320MW).
SSE recently set out plans that could see the group invest up to £40bn in low carbon technology across the decade to 2031/32, with a fully funded £18bn five-year investment plan to 2027. In doing so SSE expects to create 1,000 new green jobs a year.