Back to overview
SSE Renewables' first project outside UK and Ireland enters construction
20 Sep 2023
   – Onshore wind project in France is first from Southern Europe portfolio –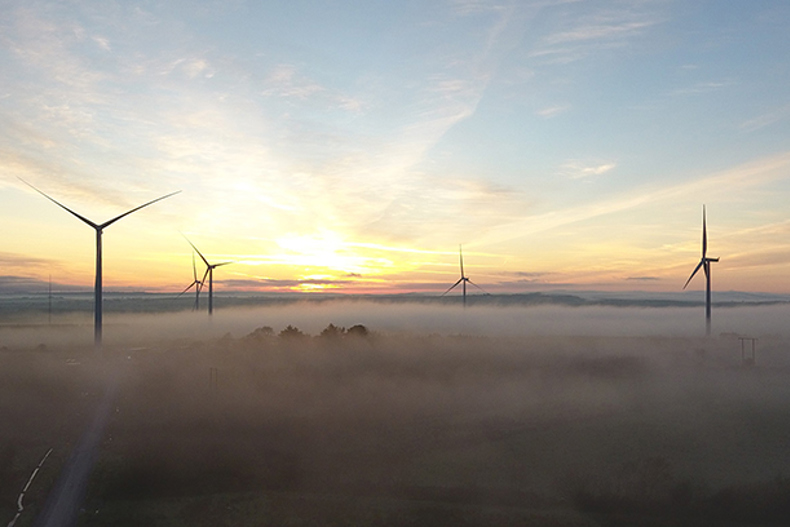 Leading developer SSE Renewables has announced that the circa 28MW Chaintrix onshore wind farm, located in the northeast of France, has entered construction with civil works now underway.
Chaintrix is SSE Renewables' first project to enter construction outside of the UK and Ireland and the first from its Southern Europe pipeline acquired last year.
The project, which will see the installation of eight Siemens Gamesa SG 3.4-132 turbines, will be in the Department of Le Marne in the Grand Est region of France. The project is targeting commissioning at the end of 2024.
SSE Renewables is working towards final investment decisions on further projects in Southern Europe in the next 12 months, which, combined with Chaintrix, would total around 100MW.
The total Southern Europe portfolio amounts to 2.4GW of secured pipeline and c.2.5GW of future prospects.
Finlay McCutcheon, Director of Onshore Renewables Europe, said:
"Onshore wind power will play an important part in our ambitious growth plans and will be key to achieving the EU's renewable energy targets and making the EU carbon neutral by 2050.
"Our Southern Europe team has done a fantastic job to develop the Chaintrix project successfully over recent years. This project shows how we are putting our ambition into action in France and, as our first project outside of the UK and Ireland, it will make a small but symbolically important contribution to our target of doubling our operational renewable capacity to over 9GW by March 2027."
Delphine Henri, Country Manager, France, said:
"I am thrilled to see SSE Renewables' first French project go into construction and we look forward to continuing to closely engage with the surrounding communities and stakeholders. As well as bringing benefits locally, the project will contribute to France meeting its ambitious decarbonisation targets, for which onshore wind will play an important role."