Back to overview
BLOG: Striking the balance for a sustainable CfD structure08 Sep 2023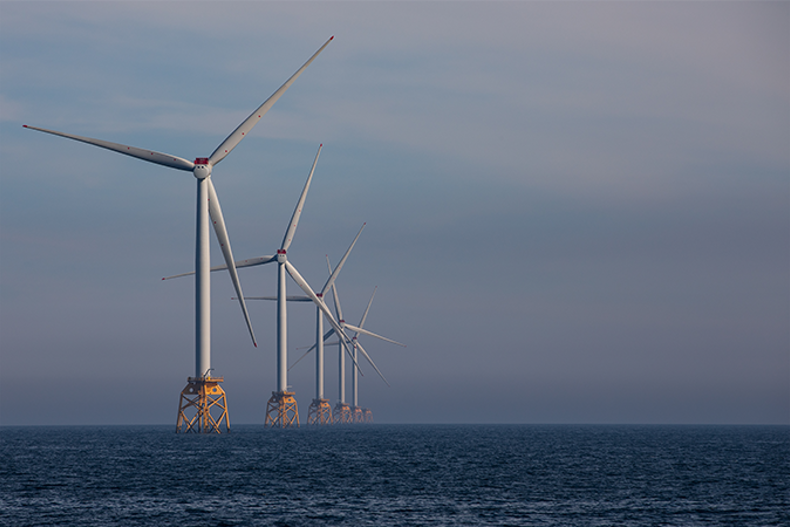 Today's publication of the results of the UK's fifth Contract for Difference (CfD) Allocation Round (AR) is yet another important milestone in our journey towards achieving UK energy security.
For SSE Renewables, we're really pleased we've been successful in securing new onshore wind contracts for our Strathy South, Aberarder, and Bhlaraidh Extension projects in the Scottish Highlands as well as our Viking project which we're currently building in Shetland. Securing over 600MW of new onshore wind contracts is a hugely successful result for our programme of new renewables delivery in Scotland and the UK.
Onshore wind, like offshore, is a critical component of the net zero transition with an essential role to play in decarbonising the UK's energy supply.
We're now looking forward to progressing the three successful development projects towards a final investment decision next year and to completing construction on our Viking project. When fully delivered, they will play important roles in contributing towards energy security and lower energy costs for consumers across Scotland and the UK, as well as 2030 net zero targets.
However, while it's good news lots of new Scottish onshore wind cleared, the fact that no offshore wind projects were bid into this auction round clearly demonstrates the challenges our industry is facing right now from significant headwinds caused by inflationary pressure, commodity price volatility, interest rate raises and global competition.
The UK Government's Energy Strategy target of 50GW of installed offshore wind by 2030 is crucial to delivering UK energy security and cost reduction for consumers. With only two auction rounds left to contract around half the capacity required to meet our 2030 targets, we need to see changes to the Contract for Difference (CfD) scheme framework to ensure the UK can enhance its energy security whilst keeping costs low. Even at higher strike prices than AR5, wind power will still be far cheaper than other technologies while also delivering highly skilled green jobs and associated inward investment.
So, we now need to take urgent steps to ensure offshore wind can successfully participate in future UK auction rounds. We believe the following specific changes will, if implemented, help make Allocation Round 6 (AR6) a success:
Set sustainable auction parameters

 including cost-reflective strike prices, realistic reference prices, load factors and delivery years as well as an overall budget consistent with meeting the Government's own 2030 target;

Provide a separate auction pot for offshore wind

 

so one renewable technology doesn't win at the expense of the other; and
Extend the CfD contract length to 20 years in line with Denmark and the United States and provide targeted capital allowances for low carbon investment

to reduce offshore wind strike prices by up to 10%, and so reduce costs for consumers.
It's important all of us engage constructively to deliver these reforms – from policymakers and investors to developers and the supply chain. In doing so we can unlock the fixes we need to design a sustainable CfD structure for the future.
For our part, we are readying our project portfolio to competitively participate in a reformed AR6. Our 500MW Seagreen 1A project and our massive 4.1GW Berwick Bank super project, each off the Scottish coast, as well as our 504MW North Falls project off England, could play crucial roles in closing the gap between where we are now and where we need to be by 2030.
In Berwick Bank, we have a project that represents a huge leap forward in decarbonising the electricity system and would deliver a multi-billion-pound power boost to the Scottish economy through the creation of up to 9,300 UK jobs and supply chain opportunities worth an estimated £8.3 billion to the UK economy over the lifetime of the wind farm.
And, as today's results show, it's not just about offshore wind. We need to build on today's outcome for onshore wind and maintain the drive to support new onshore wind farms across the UK, including repowering projects. If we can get the AR6 auction process design right, SSE Renewables will continue to step up to the plate with eligible onshore wind projects.
The good news is that we now have a window of opportunity to ensure that the next auction round can bring forward the significant volumes of both onshore and offshore wind we need to achieve our energy security targets, unlock billions of pounds of investment, and enable the UK to retain its global leadership position in renewables. We stand ready to make these investments and look forward to working constructively with the Government to build on our past successes.