Back to overview
BLOG: Battery storage can help unlock Ireland's net zero future
22 Sep 2023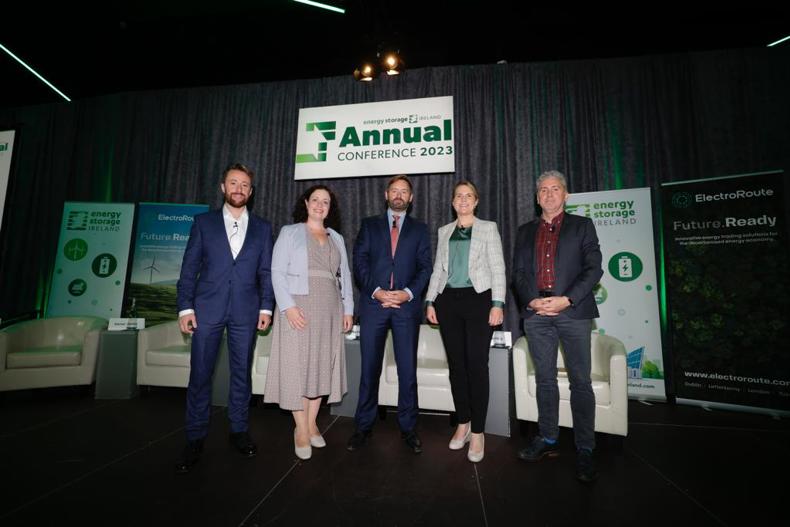 Croke Park has been an Irish sporting mecca for over a century, but yesterday [21st Sept] I was there as a panellist at a key net zero event inside the iconic Dublin venue.
The theme for the day at the Energy Storage Ireland annual conference was how we can best ensure flexible energy can realise its full potential as a net zero enabler.
My panel session was entitled: Investing in Energy Storage in Ireland - A safe bet? Well, the clue is in the title as investing in storage can sometimes feel a bit like speculating for some.
That's because battery projects are currently walking a bit of a tightrope when it comes to trying to navigate planning and grid connection delays – not aided by recent cost increases.
This is a shame because batteries are a key part of the net zero jigsaw. They provide the ability to store power in times of surplus generation and release it when it's needed the most - thus bringing flexibility and balance to the Grid.
My role at SSE Renewables is to ensure we develop a solar and battery storage pipeline in Ireland as part of SSE 's plans to invest £10m a day on average in net zero infrastructure.
Currently in Ireland there is just 750MW of energy storage active on the system, including pumped hydro storage. But we will need over 4GW of energy storage capacity by 2030 to meet the need for flexible demand. So, the size of the prize in Ireland is indeed big for energy storage.
In Ireland I see a wealth of opportunity for battery storage in SSE's renewables portfolio. We're currently looking at developing out some 200MW of battery storage on existing sites, such as Tawnaghmore in County Mayo, and Tarbert in County Kerry.
The SSE Renewables team has also submitted plans to develop a co-located solar project at our existing operational Richfield Wind Farm at Bridgetown in County Wexford. Addressing key regulatory barriers with a more supportive hybrid connection policy would encourage further multi-technology projects.
Outside of Ireland, SSE Renewables also has a 1.2GW near-term pipeline of solar and battery projects in the UK, with our first battery storage project going live at Salisbury in England over the coming months. I also look forward to starting construction on our first battery projects in Ireland soon too.
At the conference I sensed a huge appetite from everyone in the room, including battery providers and legislators, to ensure storage plays its part in unlocking Ireland's decarbonisation pathway.
But investors need to feel reassured when it comes to storage because we simply can't afford to take any gambles on Ireland's net zero future.