Back to overview
SSE Renewables begins construction of its first solar project in Worcestershire04 Aug 2023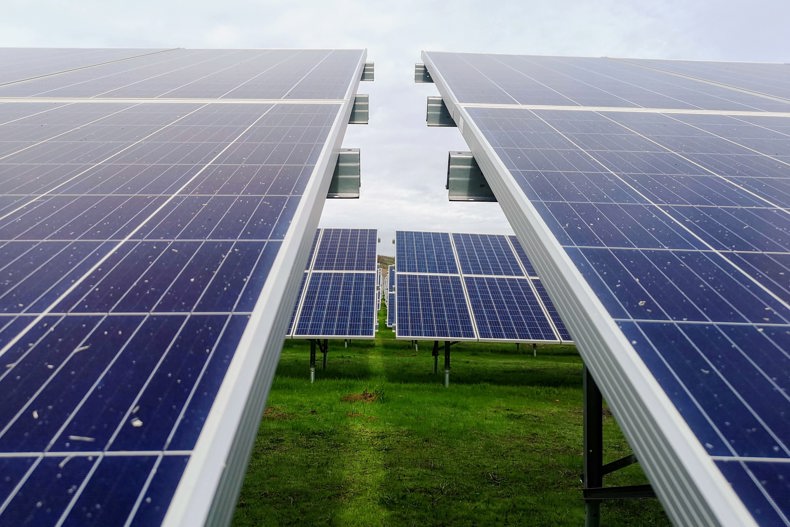 ***SSE Renewables appoint Grupotec as civil contractor as its first solar project enters construction phase at Littleton Pastures***
SSE Renewables' Solar and Battery division has appointed Spanish developer Grupotec as the civil contractor for its 31MW solar project at Littleton Pastures, in Worcestershire.
Construction is now underway at the site near Evesham, which is SSE's first solar project. Littleton Pastures is a 77-acre site and is set to be operational in 2024.
SSE recently set out plans that could see the group invest up to £40bn in low carbon technology across the decade to 2031/32, with a fully funded £18bn five-year investment plan to 2027. In doing so the energy company will be recruiting for over 1,000 new green jobs a year.
"I'm delighted that we have now moved into the construction phase of our first solar project at Littleton Pastures and to be working alongside our partners Grupotec.

Connecting more renewable power to the Grid is vital for the UK's energy security and net zero targets. We are looking forward to delivering more solar and battery projects across the UK, Ireland and Europe in the years to come."

Richard Cave-Bigley

Director of Solar and Battery at SSE Renewables
"We are grateful to have had the opportunity to collaborate on this exciting renewable energy project at Littleton Pastures. The construction of this solar facility is an important step towards creating a more sustainable future and we are proud to be involved in its construction."

César Moreyra

Vice-President of Grupotec
SSE's Solar and Battery division recently became part of SSE Renewables to scale up its 2.5GW pipeline of projects, both at home and abroad. These assets complement SSE's existing portfolio of other low carbon infrastructure such as wind and hydro.
Littleton Pastures is SSE Renewables' third solar and battery project under construction, alongside battery sites already underway in Salisbury and Ferrybridge.
In March, as part of its "Powering Up Britain" energy security strategy, the Government announced targets to increase solar power capacity in the UK fourfold to 70GW by 2035.