Back to overview
Yellow River Wind Farm helps fund FIRST LEGO League for St. Mary's Edenderry09 May 2023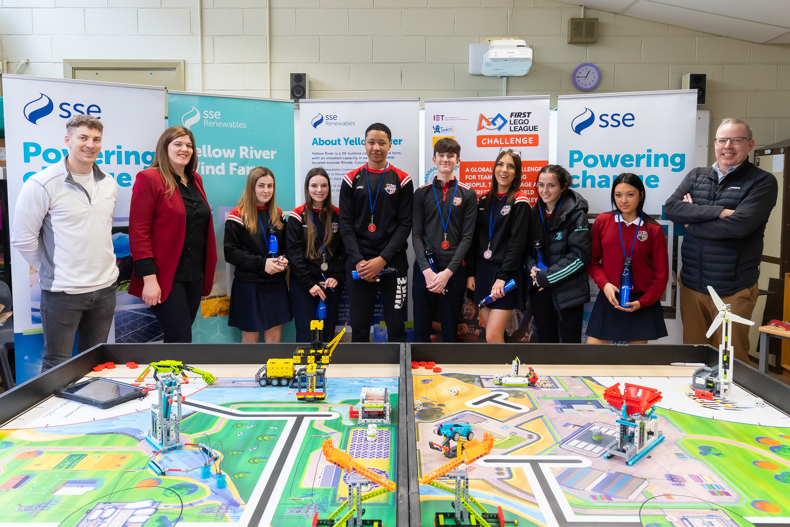 Pupils from St. Mary's Secondary School Edenderry, Co. Offaly have taken part in the FIRST LEGO League SUPERPOWERED programme blitz held at the school last month and funded by SSE Renewables' Yellow River Wind Farm Construction Fund.
The FIRST LEGO League, is a global STEM (Science Technology, Engineering and Maths) programme for teams of young people, to encourage an interest in real world themes and develop key skills that are crucial for their future careers.  The programme has a positive impact on their teamwork and communication skills.
During the half day event, pupils working in their groups, were tasked with presenting various energy elevator pitches to SSE Renewables representatives, where they explored wind, solar and nuclear energy generation, with one team giving a global overview of the different energy generation options best suited to the various climates.
In addition, the teams used the LEGO Educational kits gifted to the school from the Yellow River Construction Fund to build and code their own custom-made robot to navigate  and interact with the various energy generator Lego models, from wind turbines to hydro plants, on the SUPERPOWERED map to complete various missions as part of Robot Games.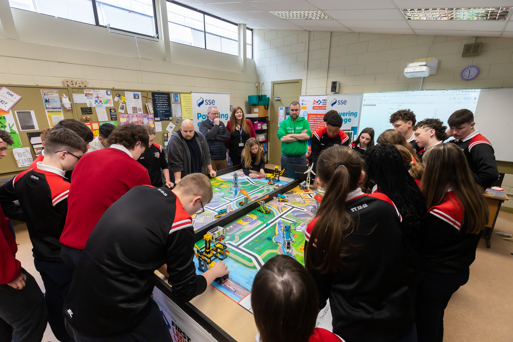 "The Yellow River Construction Fund aims to support local community projects and initiatives whilst the wind farm is in construction, and it's wonderful to see this Fund having such a meaningful impact, supporting young students to learn more about STEM.

The morning itself was thoroughly enjoyable and we hope that the pupils learned a lot during the day. We look forward to continuing our support of communities and students in Co. Offaly as the wind farm construction progresses.

The full programme, which is normally delivered over 12 weeks will be integrated into the transition year syllabus in St Mary's for 2023/2024 school year, we look forward to continuing our relationship with St Mary's Edenderry."

Paul Rodgers

Yellow River Project Manager