Back to overview
SSE Renewables announces its first offshore development off Ireland's Atlantic Coast05 Apr 2023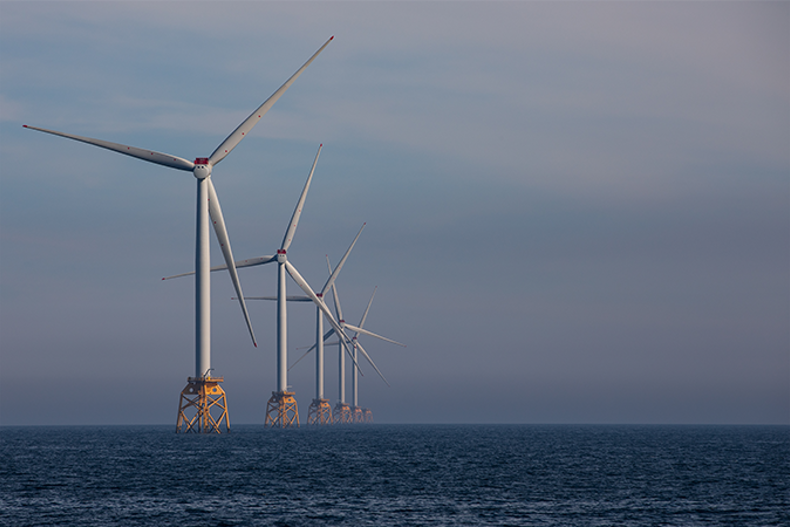 Foreshore licence application submitted as part of plans to develop new offshore wind farm off the coast of Tarbert
Leading renewable developer, owner and operator SSE Renewables is seeking an investigative foreshore licence to facilitate survey work for a possible new offshore wind farm in the Atlantic Ocean off the coast of Tarbert, Co. Kerry.
SSE Renewables has recently submitted an application for an investigative foreshore licence to Ireland's Department of Housing, Local Government and Heritage and is seeking approval for investigative surveys of the seabed for an offshore wind project which could generate up to 1GW of clean, renewable energy.
These geophysical, geotechnical and environmental surveys are required to inform the renewable energy developer's understanding of the prevailing environmental and met-ocean conditions at the foreshore investigative array area, which is a minimum of 13km offshore.
This marks SSE Renewables' first licence application for an offshore wind project off the west coast of Ireland. The company is developing an ambitious Irish offshore pipeline of up to 4GW, which includes the country's most advanced offshore project Arklow Bank Wind Park 2 off the coast of Wicklow, and the Celtic Sea Array and Setanta Wind Park projects which are located off Ireland's south and north-east coasts respectively.
"Our plans to develop an offshore wind project off the coast of Tarbert, Co. Kerry is a natural step forward in our renewables ambitions for Ireland. This will be our first project in the Atlantic Ocean and our experience in developing our Ossian project in the North Sea off Scotland, one of the world's largest floating offshore wind developments, will be invaluable as we look to leverage the energy potential off Ireland's west coast. Pursuing development opportunities off the west coast is part of our long-term offshore wind strategy in Ireland. The selection of this site off the coast of Tarbert allows us to leverage SSE's existing energy infrastructure in north Kerry and maximise the use of complementary technologies."

Martin Sweeney

SSE Renewables Lead Project Manager for Blue Seas Development (Ireland)
This news follows an earlier announcement from SSE Thermal that it has provisionally secured 10-year capacity agreements for its two proposed new-build power stations in Ireland which would run on sustainable biofuel. The proposed low-carbon units at Tarbert in Co. Kerry and Platin in Co. Meath received the contracts in the T-4 Capacity Auction to commence in the 2026/27 delivery year. Both plants will help to protect security of supply and provide flexible backup to Ireland's growing renewables sector, with the potential to transition to hydrogen as a fuel in the future. The proposed unit at Tarbert would represent the next chapter of power generation at the historic site and could help underpin a growing hydrogen economy in Ireland.