Back to overview
New acquisitions mark a key milestone for SSE's solar and battery pipeline27 Jan 2023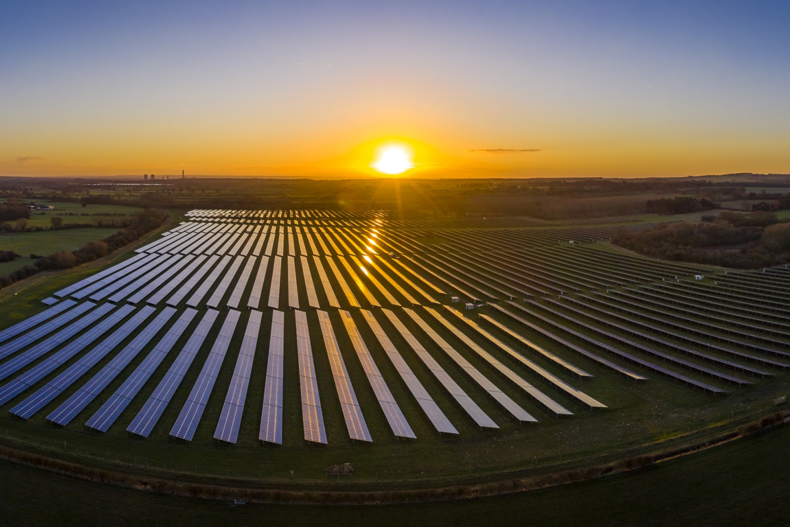 SSE's Solar and Battery unit has today announced a further milestone in its project pipeline with the acquisition of the rights to three solar sites in Nottinghamshire from Gridmove Ltd.
The three solar sites are located in the Newark and Sherwood district at Foxholes, Knapthorpe and Muskham and are currently going through a formal planning application process.
In a further commitment to delivering the low carbon energy the country needs to get to net zero, SSE is also developing a battery storage site in the local area near Staythorpe.
Overall SSE is investing £25bn to 2030 in low carbon technology to power the UK and Ireland towards net zero – creating 1,000 green jobs a year in the process.
SSE's Solar and Battery business is developing utility scale assets across the UK and Ireland, with a secured 700MW pipeline already declared and a further 1GW of sites under assessment.
"This is a significant step forward in the growth of SSE's Solar and Battery unit, and we are extremely pleased to have acquired the rights to three solar projects with grid connections in the Nottinghamshire area. SSE regards solar energy as complementary to other sources of renewable technology such as wind power."

Richard Cave-Bigley, SSE Solar and Battery Director
Richard continued:
"We are currently seeking planning approval for the three solar sites, and we are working with stakeholders to ensure concerns are addressed. We aim to shortly submit the planning application for the Staythorpe battery storage project which is a technology that brings flexibility to the Grid, enabling us to fully harness the power of renewable generation."
SSE expects to be generating power from its first battery storage site at Salisbury later in the year. Construction is also expected to get underway this year at SSE's first 30MW solar site at Littleton in Worcestershire.