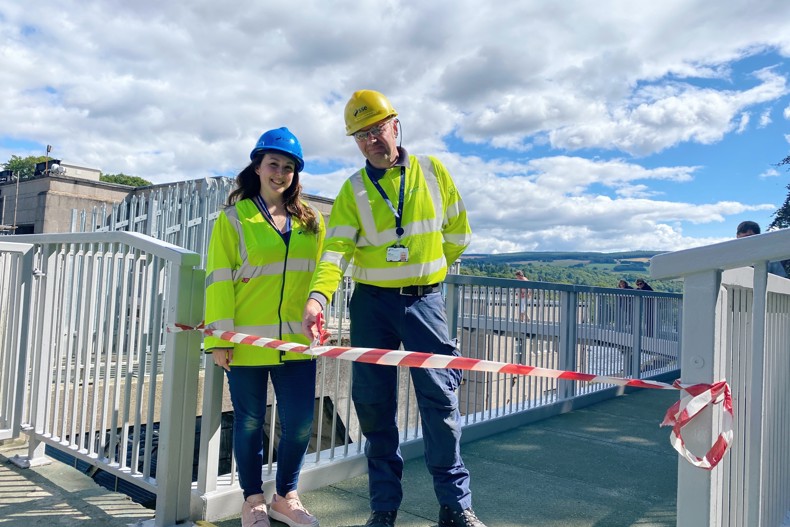 A new footbridge at the historic Pitlochry Dam is now open to the public.
The construction of the bridge will allow visitors of the popular tourist attraction to cross the River Tummel away from day to day operations.
Refurbishment works have also recently been completed on drum gate seals at the north drum gate with works now underway on the south drum gate.
Future works on the dam walkway which will require a closure for safety are provisionally scheduled to be carried out between Monday 26 and Friday 30 September.
"The new footbridge at Pitlochry Dam will ensure those that are visiting the popular tourist attraction continue to enjoy their visit and will allow them to cross the River Tummel at a safe distance from operational works.
"The completion of the footbridge marks the first major change to the walkway in its 70 years. We would like to thank everyone who is visiting the dam and our Visitor Centre over the coming few months for their patience."

Gillian O'Reilly

Head of Heritage for SSE Renewables
This phase of works is expected to be completed by the end of September with further civil operations to take place in 2023.