Back to overview
SSE Renewables welcomes new GB offshore Holistic Network Design but stresses need to go further, faster07 Jul 2022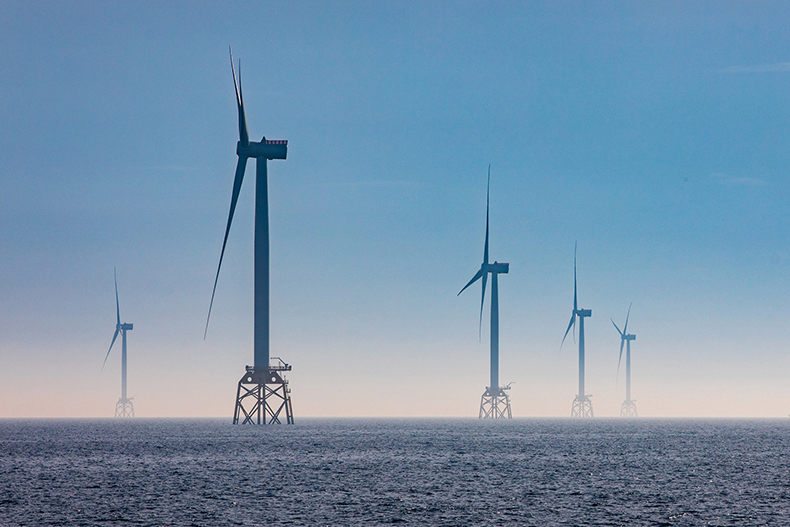 SSE Renewables welcomes today's publication of National Grid ESO's Holistic Network Design (HND) which is an important step towards identifying much of the strategic grid infrastructure required to deliver on the UK's ambitious target of 50GW of offshore wind by 2030.
The HND underlines how the coordinated design and deployment of offshore wind in Britain can not only reduce consumer bills but also the impacts on coastal communities and the environment.
While welcoming today's publication of a new network design as a first step to identifying the infrastructure the country needs to enable the delivery of 2030 offshore targets, SSE Renewables has warned a significant volume of offshore wind developments, including 15GW of ScotWind projects, have been omitted from the design process.
SSE Renewables believes it is critical that NG-ESO follow up those projects outside of the scope of the HND, notably the remaining 15GW of the recent ScotWind leasing round, and give them sufficient visibility of their connection date and location as soon as possible this year before being finalised in early 2023. The company is stressing the need for NG-ESO to go further and faster to provide clarity to these remaining projects, warning any further delays would create greater uncertainty and risks the delivery of the 2030 target.
"Today's announcement is a welcome first step in identifying the supporting infrastructure needed to help enable Britain's transition to net zero through the delivery of 50GW offshore wind by 2030. It must be highlighted though that there is a significant volume of offshore wind capacity still without certainty of their connection date and location which needs to be urgently resolved.

"We look forward to continuing to work constructively with the NG-ESO, government and other key stakeholders on how to further accelerate the development and deployment of offshore wind projects. The speed and scale of the challenge demands it."

Paul Cooley

Director of Offshore Wind, SSE Renewables
The SSE Renewables-Marubeni-Copenhagen Infrastructure Partners (CIP) site secured in the recent ScotWind leasing round will form part of this follow up HND process and can contribute to the UK's 2030 target utilising new commercial-scale floating offshore wind technology. The site will be capable of delivering up to 2.6GW of new installed capacity – enough to be capable of powering almost 4.3 million Scottish homes and would be one of the world's largest floating offshore wind farms.
SSE Renewables has the largest secured UK offshore wind pipeline at over 8GW and is currently leading the construction of more offshore wind than any company in the world. Its UK pipeline includes the company's up to 4.1GW super-project at Berwick Bank, its 500MW Seagreen 1A project with TotalEnergies (50%) and its 504MW North Falls project with RWE (50%), as well as its 2.6GW floating ScotWind project with partners Marubeni and CIP (40%).