Back to overview
SSE Renewables hails Ireland's increased 7GW offshore wind ambition by 203029 Jul 2022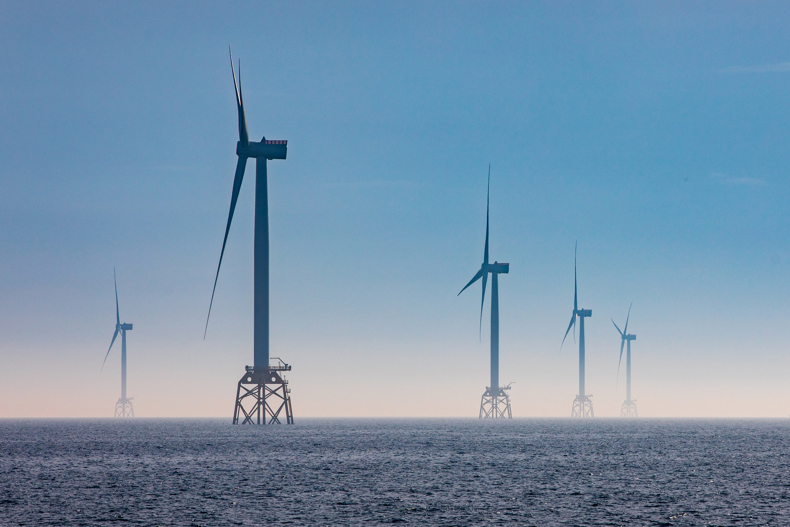 New 7GW target part of Ireland's end-of-decade Sectoral Emissions Ceilings package
SSE Renewables welcomes the Irish Government's decision to increase the country's 2030 offshore wind target from 5GW to 7GW.
The move was announced as part of a new package of measures to the end of the decade to meet Ireland's Sectoral Emissions Ceilings that set maximum limits on greenhouse gas emissions for the electricity, transport, buildings, industry and agriculture sectors.
Exactly one month ago, SSE Renewables called on the Irish Government to increase its ambition for climate action from 5GW of offshore wind by 2030 to a more ambitious 7GW target of indigenous and secure renewable energy in the same timeframe.
"This is really positive news for offshore wind in Ireland with the Government announcing an increase in its target from 5GW to 7GW by 2030 – something SSE has been actively calling for to ensure Ireland is developing the clean energy infrastructure it needs for a net zero future.

We look forward to working with the Government and other stakeholders to bring our own offshore wind projects to life as soon as possible, with a pipeline of over 3GW in development. If Ireland is to achieve this ambitious target, and truly transition to a sustainable energy future, we need to act immediately, including investing in our grid and creating an effective and efficient planning process.

The opportunities for Ireland are immense, and as the company building more offshore wind than anyone else in the world right now, SSE Renewables stands ready to play a leading role in finally unlocking this potential."

Stephen Wheeler

Managing Director of SSE Renewables
SSE Renewables is currently progressing a 3GW pipeline of offshore wind energy for development in Irish waters by 2030. This includes the 800MW Arklow Bank Wind Park Phase 2, which is being delivered through the government's first phase of offshore wind which, under current planning timelines, is expected to deliver first power in 2028 and completion in 2029, subject to a final investment decision. The project recently secured an historic consent from An Bord Pleanála for its onshore grid infrastructure, and in addition, consent from Wicklow County Council for its Operations and Maintenance Facility in Arklow Harbour. The project has also submitted its application for a Maritime Area Consent under the recently introduced Maritime Area Planning (MAP) Act regime.
SSE Renewables is also developing 2.2GW of early-stage offshore projects including the 1GW Braymore Wind Park off the coasts of counties Louth, Dublin and Meath, and the 1.2GW Celtic Sea Array off the Waterford Estuary, both of which are targeting delivery before 2030.