Back to overview
2022 Slieve Kirk Wind Park Community Fund opens for applications on Global Wind Day15 Jun 2022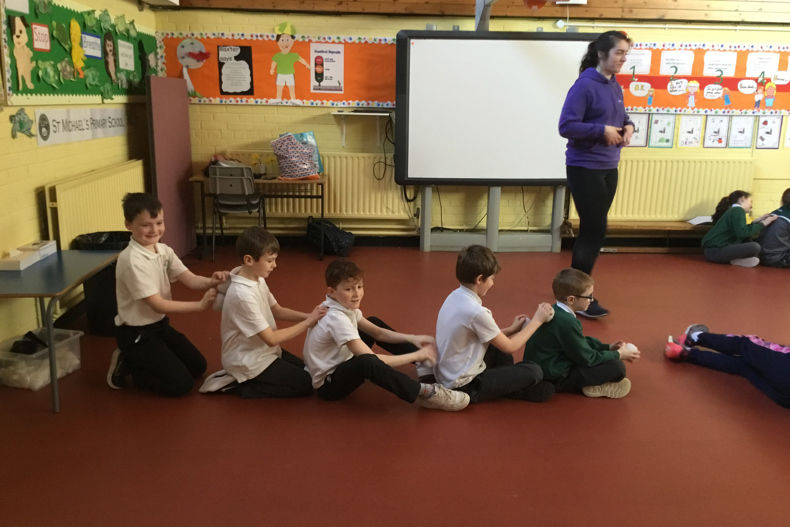 Community groups invited to power local change by applying to SSE Renewables Community Fund
SSE Renewables is giving community groups in Co Derry/Londonderry the chance to power local change by applying to the latest community fund from Northern Ireland's largest wind farm, Slieve Kirk Wind Park near Limavady.
Up to £170,000 in funding is being made available this year to local community-based projects in the areas surrounding Slieve Kirk Wind Park, making this the largest community fund of its type in Northern Ireland.
The 2022 wind-powered community fund is opening for applications today, 15 June, which is Global Wind Day – the worldwide celebration of the power and possibilities of wind-generated power that is held on 15 June every year.
This year's fund also marks the 10th Anniversary since the Slieve Kirk Community Fund was first established. Since 2012 the annual Slieve Kirk Community Fund has awarded more than £2.4m to non-profit groups in the area around the wind farm. Community groups and local organisations within a 12-mile radius of Slieve Kirk Wind Park can apply for financial support for their project, with preference given to projects within three miles. Applications are open now and will close on the 28th June 2022.
SSE Renewables is the leading developer and operator of renewable energy in Northern Ireland and is the power behind leading greener energy provider and sister company SSE Airtricity. Over the last two decades SSE Renewables has invested over £500m in the Northern Ireland economy through renewable energy developments. The company owns 121.5MW of operational onshore wind farms in locations across Northern Ireland, including the 73MW Slieve Kirk Wind Park.
The SSE Renewable Community Fund programme supports communities closest to its wind farms, and to date more than 800 community projects in Northern Ireland have benefitted from more than £3m of funding. This has included a range of energy efficiency, sustainability projects and community development programmes including Covid resilience supports for schools, sports clubs, community groups and many more across Tyrone, Fermanagh and Derry/Londonderry.
Speaking at the launch of the Fund, Michelle Donnelly, SSE Renewables Community Investment Manager, said "Every year the SSE Renewables Community fund is supporting more and more community groups in the areas around our wind farms. In the Slieve Kirk area this has helped so many schools, sports clubs, and other community groups as they develop projects which are bringing real benefit to the local area and to people's lives. Many of these have important environmental and sustainability aspects to them, as local people take their own positive action.
"We are delighted to have invested more than £2.4m in the community around Slieve Kirk over the past 10 years, and we look forward to welcoming new applications this year and building new partnerships with the 2022 SSE Renewables Community Fund."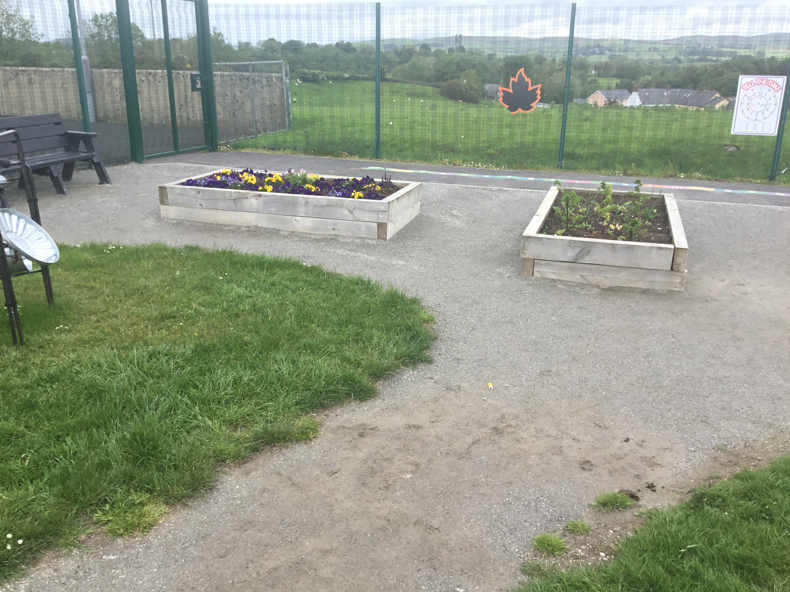 Among the groups who benefitted from the 2021 Slieve Kirk Community fund was St Michael's Primary School, Dunamanagh who developed an outdoor wellbeing area with canopy in which the children can garden and explore biodiversity in a fun outdoor setting. To help support the children mentally, funding was provided to facilitate a course called Relax Kids which provides the children with tools and techniques to help calm their bodies and build confidence and self-esteem.
Speaking about the support the school received from the SSE Renewables Community fund, Orla Doherty, teacher at St Michael's, said: "The children were so excited coming back to school to see our newly-built outdoor wellbeing area. The children love to explore nature and now have the facilities to do so. The provision of the Relax Kids programme has helped the children transition back into school life and even the teachers have learnt a few coping mechanisms along the way."
The closing date for applications to the SSE Renewables Community Fund for Slieve Kirk Wind Park is 5pm on 28 June 2022. For more information on how to apply visit, sserenewables.com or contact the Community Fund Manager at communityfundireland@sse.com.