Back to overview
Viking Project team raises £2,400 for BBC Children In Need06 Jan 2022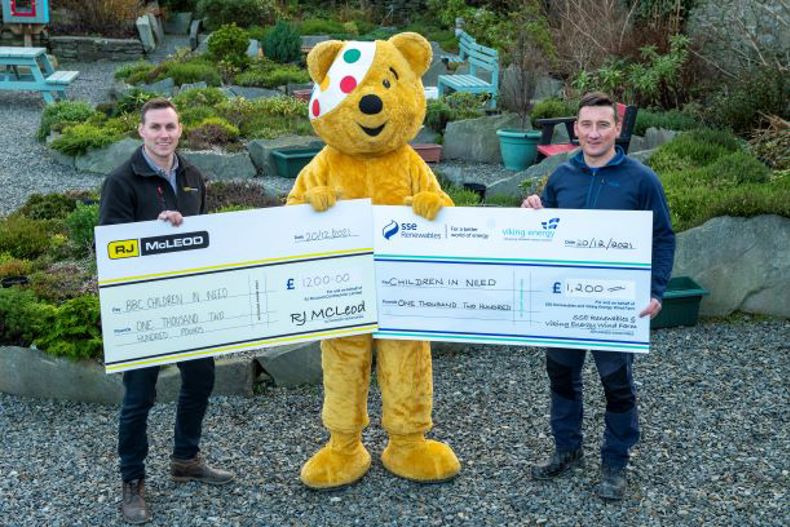 From left to right: Richard Bell from RJ McLeod, Pudsey Bear and Stuart Smith from SSE Renewables
Pudsey Bear was on hand when colleagues from the Viking Wind Farm Project visited BBC Radio Shetland to present two cheques, each for £1,200.
Richard Bell of the project's main contractor RJ McLeod presented the money, which was raised on site through a collection, with Stuart Smith from SSE Renewables, who organised a 'Taste of Shetland' event which also contributed funds, bringing the total raised to £800.
SSE Renewables and RJ McLeod each contributed an additional £800 to bring the grand total of donations to £2,400.
Stuart said: "I wanted to do something different for Children in Need so put on a lunch for colleagues using traditional ingredients and recipes from Shetland. Each person donated ten pounds – hopefully they enjoyed the food and I know they were pleased the money went to a good cause."
Richard said: "My workmate Luke Fraser spearheaded a collection to which colleagues gave very generously. Everyone knows the important work that Children in Need facilitates and it's great to know that some of that money will be spent right here in Shetland."