Back to overview
SSE Renewables confirms sale of stake in Dogger Bank C02 Nov 2021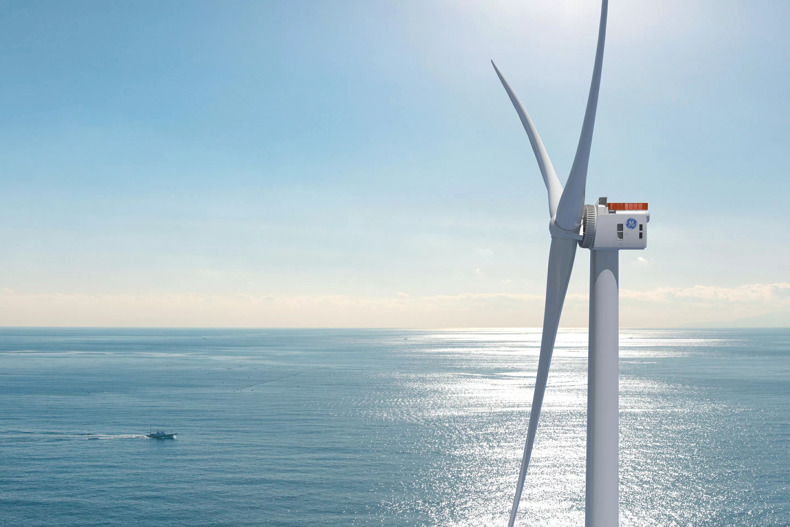 SSE Renewables has entered into an agreement to sell a 10% stake in Dogger Bank C to Eni for an equity consideration of £70m.
Dogger Bank will be the world's largest offshore wind farm when completed and remains on track, including reaching Financial Close by the end of 2021 for the 1.2GW Dogger Bank C phase which won a CfD in the 2019 auction and is currently jointly owned 50/50 by SSE Renewables and Equinor.
Equinor has also sold a 10% stake to Eni as part of this transaction, so once complete, the new overall shareholding in Dogger Bank C will be – SSE Renewables (40%), Equinor (40%) and Eni (20%). The transaction is expected to complete by Q1 2022 subject to regulatory approvals and customary purchase price adjustments.
A consistent combination of equity partners across all three phases of the project will enable further synergies across both the construction and operations phase of the Dogger Bank wind farm.
SSE Renewables will continue to lead on the development and construction of Dogger Bank Wind Farm, and Equinor will operate the asset on completion. SSE intends to use the proceeds to support the delivery of its net zero-orientated strategy and will set out further details on its capital expenditure plans at its half-year results update on 17 November.
SSE's strategy is to create value for shareholders and society in a sustainable way by developing, building, operating, and investing in the electricity infrastructure and businesses needed in the transition to net zero. SSE typically sells down stakes to retain 30-40% equity in an offshore wind project for multiple reasons. It enables partners to bring their specific capabilities to bear at the optimal point in the project lifecycle for their contribution and risk appetite, while facilitating capital recycling into low-carbon electricity asset growth options and securing developer premiums to realise early value. It also reduces the overall risk exposure on large-scale projects and avoids a large increase in net debt that is not earning.
"SSE welcomes Eni as an industrial partner to the Dogger Bank C project. The sale of a stake in Dogger Bank C to Eni represents good value for shareholders and will enable us to continue to recycle capital into creating more low-carbon electricity assets. Together with our partners we are building the world's largest offshore wind farm, creating value and tackling climate change. As the UK and Ireland's clean energy champion we see significant opportunities to drive further growth in the transition to net zero and partnering in this way will help us to realise this potential. It is further testament to the ability of the SSE group to capitalise on the opportunities ahead."

Gregor Alexander

SSE's Finance Director
On 26 November 2020, SSE Renewables and Equinor announced they had reached financial close on the first two phases of Dogger Bank Wind Farm, a ground-breaking project off the north east coast of England. A 20% stake in each phase was sold to Eni (10% each by SSE Renewables and Equinor), which completed in February 2021.
Once the three phases are complete, which is expected by March 2026, Dogger Bank will be the largest offshore wind farm in the world. In total it will generate around 18 TWh, enough renewable electricity to supply 5% of the UK's demand, equivalent to powering six million UK homes.
Dogger Bank Wind Farm is the largest of SSE Renewables' projects currently in construction. SSE Renewables is currently also leading the construction of the Seagreen offshore wind farm (1,075MW, SSE share 49%), which will be Scotland's largest on completion, and the wholly-owned Viking wind farm (443MW), the UK's most productive onshore wind farm. Together these flagship renewable energy projects are driving SSE Renewables' significant growth to 2025 and demonstrate the quality and value of its development portfolio. SSE Renewables has an aspiration to reach a net run-rate of over 1GW of new renewables assets per year during the second half of the decade.
About the Dogger Bank Wind Farm
The project is located over 130 km off England's north-east coast. Due to its size and scale, the site is being built in three consecutive phases: Dogger Bank A, Dogger Bank B and Dogger Bank C. Each phase will have an installed capacity of 1.2 GW and is expected to generate around 6 TWh of electricity each annually. In total the Dogger Bank Wind Farm can provide approximately 5% of the UK's estimated electricity generation.