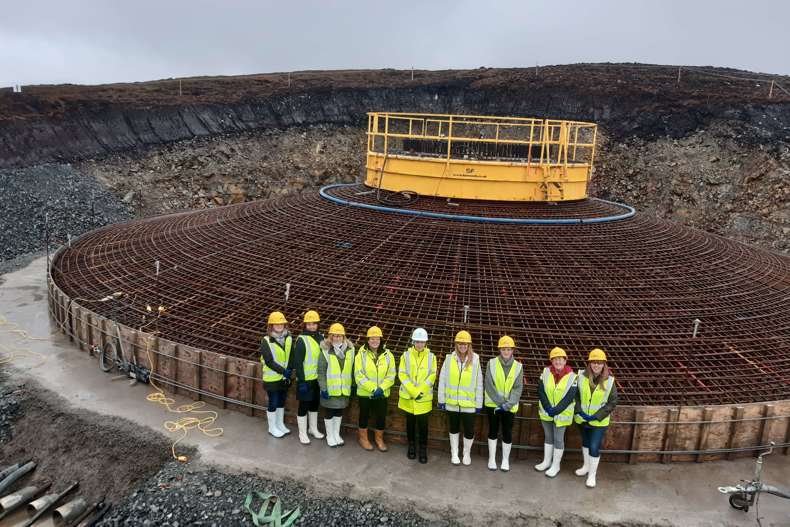 A group of local women were welcomed to the Viking Wind Farm earlier this month by the project's Community Engagement Manager, Julie Graham.
Despite the poor weather the group donned personal protection equipment and had a tour of the site.
"It was excellent to be on site to really appreciate the scale and the various strands of conservancy that are going into the project."

Melanie Henderson

Lerwick Port Authority
Kelly Nicol from Shetland Islands Council said:
"I was a little sceptical about the project on a personal level but the visit answered all the questions I could have had and more.
"I was delighted to see the conservation work being done and the emphasis on enhancing the area as far as possible with regards to the conservation, restoration and preservation of landscape and wildlife alike."
Emma Miller from Living Lerwick said:

"Actually seeing the scale of the construction on site was eye opening. I was really impressed with the scale of the conservation and peatland restoration and how well it has 'taken' on the ground."
"It was great to welcome this group of local women to site so that they could see for themselves how work is being carried out and the care and attention which is being taken by our environmental experts.

"We are looking forward to hosting other local groups at site throughout 2022."

Julie Graham

Local groups interested in visiting Viking Wind Energy should contact vikingwindfarm@sse.com.