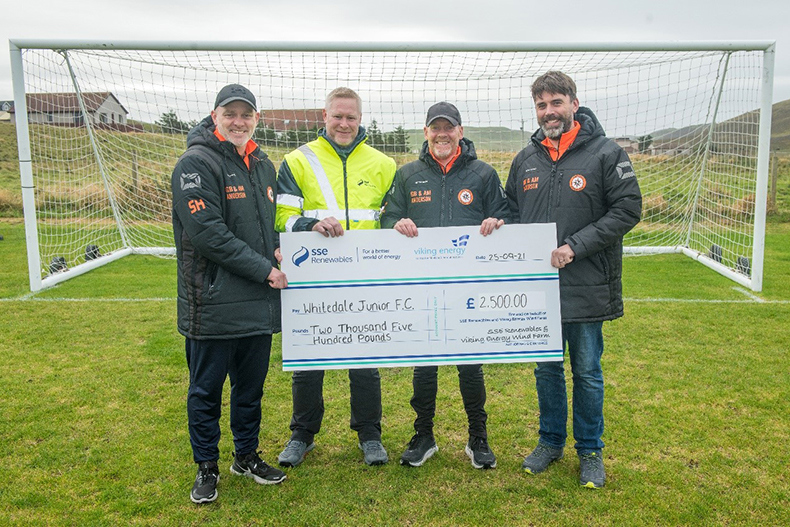 Andy McAlpine presents a cheque for £2,500 to Whitedale Junior Football club. Pictured from left to right are Scott Hatrick, Andy McAlpine, Neil Clubb and Allan Stronach.
SSE Renewables' Viking Wind Farm Project recently presented Whitedale Junior Football club with £2,500.
Andy McAlpine, the project's quantity surveyor handed over a cheque for the money which has been earmarked by the club to buy a set of wheeled goal posts.
Andy said:
"We're keen to support the local club as they are neighbours to where our wind farm construction is taking place.
"Whitedale Junior Football Club has a huge membership which offers a fantastic opportunity for young people in the area to get involved and keep fit."
For more information about our Viking Wind Farm project go to vikingenergy.co.uk.