Back to overview
SSE Renewables Community Fund is Powering Local Change01 Sep 2021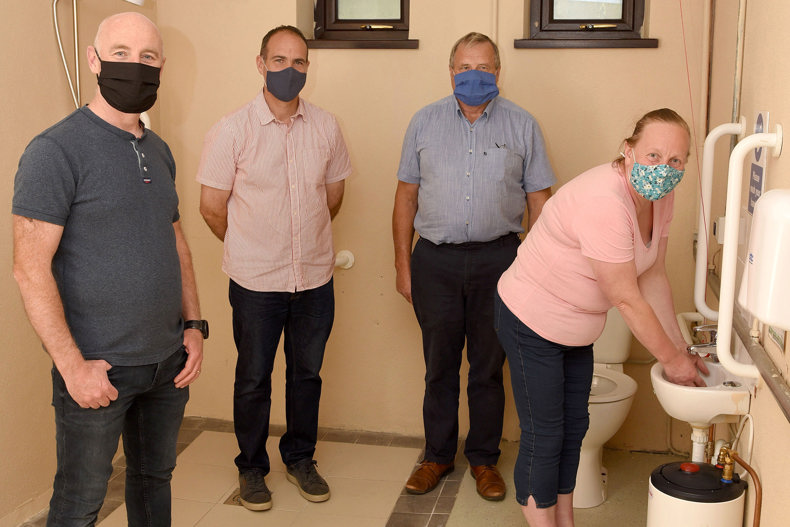 SSE Renewables is supporting community groups to power local change as they open the 2021 Community Funds for Coomacheo, Curragh and Coomatallin Wind Farms in Co. Cork.
SSE Renewables has awarded over €1.6 million to local groups in the vicinity of Coomacheo, Curragh and Coomatallin Wind Farms since it commenced community funding in 2006.
A total of 34 community groups shared in the €120,000 fund last year, including schools, sports clubs and community centres.
Applications to the 2021 SSE Renewables Community Fund are open from now and until 10 September for community-based projects within a 20km radius of the Cork wind farms, with preference given to projects within five kilometers.
SSE Renewables is the leading developer, owner and operator of onshore wind in Ireland, and is the power behind leading green energy power supplier, SSE Airtricity. It operates over 700MW of onshore wind farms in locations across the country, including Ireland's largest wind farm, the 174MW Galway Wind Park in Connemara, County Galway. SSE has invested €3.8 billion in the Irish economy since entering the market in 2008.
Through its annual Community Fund programme, SSE Renewables has awarded almost €9m so far to over 3, 200 community projects in the communities closest to its wind farms. This funding has helped support local groups, sports organisations and schools among others to develop their facilities with energy efficiency and sustainability upgrades, as well as social and environmental projects that enable community development.
This year marks a change in the name of the funding programme. Previously promoted under the SSE Airtricity brand, the programme will now be known as the SSE Renewables Community Fund. The change is designed to better link annual funding award payments from SSE's wind farms in Ireland to SSE Renewables, which owns and operates each of the company's wind farm sites.
Speaking at the launch of the Fund,
"We know from our work in the areas in which we operate that local community groups are at the heart of all the good work being done to support people and improve their lives. They are also at the forefront of bringing innovation to their community to make them more sustainable. That is why the SSE Renewables Community Fund has been so successful as it supports, energizes and helps invigorate the communities around our wind farms."

Anne Reynolds

SSE Renewables Community Liaison Officer
"We are delighted to have invested more than €1.6 million since 2006 in the communities around Coomacheo, Curragh and Coomatallin wind farms. We look forward to welcoming new applications this year and building new partnerships with the 2021 SSE Renewables Community Fund."
SSE Renewables operates three wind farms in Co. Cork with a combined capacity of around 66MW, and produce enough green energy to power nearly 34,000 homes.
The closing date for the SSE Renewables Community Fund for Coomacheo, Curragh and Coomatallin, is 5 pm on 10 September, 2021. For more information on how to apply, visit www.sserenewables.com/communityfund or contact the Community Fund Manager via email at communityfundireland@sse.com.