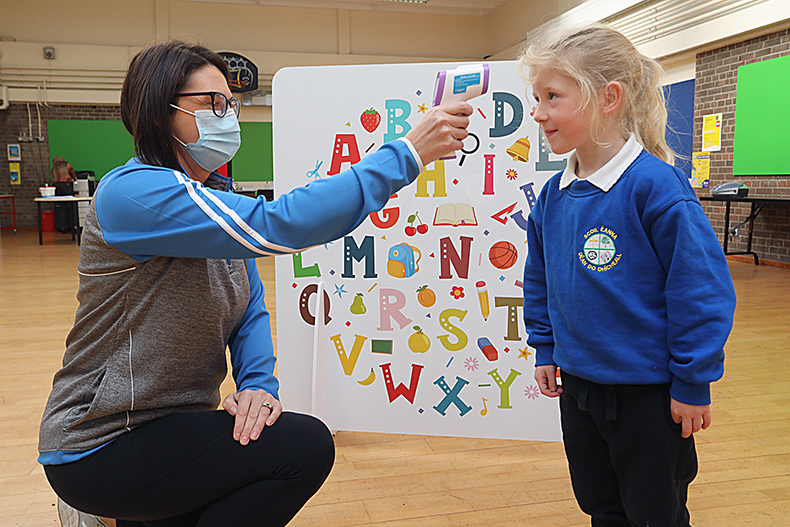 To mark the launch of our annual Community Investment Reviews in Great Britain, Ireland and Northern, Managing Director Jim Smith says providing financial support to local people and groups is only right in these challenging times.
The last year has challenged every community across Great Britain and Ireland and it is only right that we have stepped in to help when communities needed us most.
SSE Renewables has donated its largest ever annual amount of funding, investing £10m in local community projects in 2020/21 including £2m to help communities with the pandemic.
The growth of SSE Renewables construction of renewable assets in the last year means we are now one of the largest providers of renewable community investment in Europe, with over £300m forecast to be invested during the lifetime of our funds.
The investments we are making are instrumental into changing the prospects of rural communities. By giving local people control of how the funding is spent they can develop solutions to some of their biggest problems – from enhancing the environment in Galway, Ireland to community-owned housing in the Scottish Highlands, and from providing Scholarships in Northern Ireland to developing community-owned hydro in the Scottish Islands.
At SSE Renewables we are developing a recognition for excellence in community investment. We commit to the best practice principles of all four governments in the countries in which we operate, and we help build capacity among communities so they can achieve the most from our funds.
We continue to be inspired by the time and effort local people contribute to supporting their local communities and we are really pleased to have been able to provide financial support during this difficult year.
You can find out more about all the awards made in 2020/21 by reading our annual Community Investment Reviews at www.sserenewables.com/poweringlocalchange