Back to overview
£725,000 donation to Perth & Kinross community groups24 Aug 2021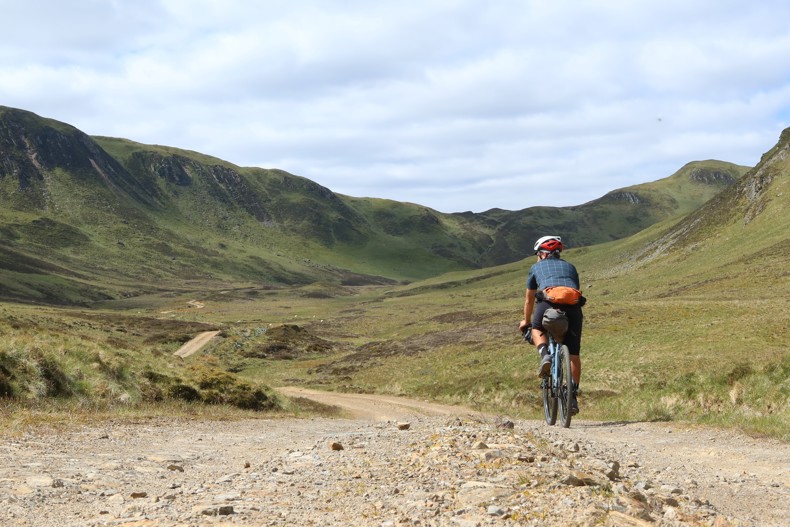 A cyclist heads out on one of the Perthshire Gravel Trails which received £15,000 in community investment support from SSE Renewables.
SSE Renewables, the UK's leading developer, owner, and operator of renewable energy, has donated more than £725,000 to 50 community projects across Perth & Kinross in the last year.
Details of the latest SSE Renewables donation to the communities are contained in the company's annual Community Investment Review, which was published recently.
The money comes from SSE Renewables' Griffin and Calliachar wind farms through which £11 million is expected to be invested in community and charitable projects between 2011 and 2036.
Much of the funding support in the last year from the wind farms has gone to provide local communities with pandemic supports at a time when they need it most.
The company's latest Community Investment Review highlights how support from SSE Renewables wind farms is helping power local change across Perth & Kinross, as well as providing much-needed Covid-19 relief supports to communities during the pandemic.
Dunkeld & Birnam Sports and Leisure Hub was awarded £200,000 to build a new multi-purpose sports facility in Dunkeld. This state-of-the-art attraction is expected to be a vital resource for residents looking to benefit from a range of sports facilities and coaching opportunities.
"The significant award we have recently received from SSE Renewables Griffin & Calliachar Community Fund towards our plans for a covered multi-use games area is a massively important contribution to our project. It allows us to move forward with the confidence that our community focussed project can be realised in the near future."

David Tripney

Hub Trustee
Another group to benefit was Highland Perthshire Cycling which completed a new cycle initiative thanks to £15,000 support. The new Perthshire Gravel Trails project promotes hundreds of miles of traffic-free off-road cycling routes.
The routes combine nature, heritage and adventure and are tailored to different ability levels. The paths have been very well used by local residents during lockdown.
Read more on the community investment support offered by SSE Renewables in 2020/21 here: Community Investment Annual Review 2020/21