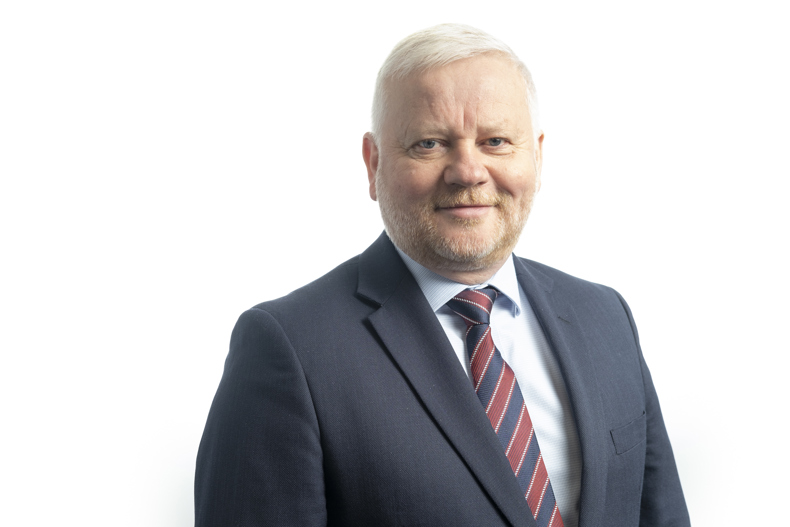 SSE has announced that Jim Smith, Managing Director, SSE Renewables, has decided to step down from his role and retire in April 2022, at the end of the financial year.
Since its creation in November 2018, Jim Smith has been leading SSE Renewables, SSE's business responsible for the development and operation of all SSE's renewables assets. Jim joined SSE in 1988 and has held a number of critical roles across the group ranging from development, engineering and management roles within the large-scale power generation businesses as well as previously running its Energy Portfolio Management division.
During Jim's tenure as Managing Director, SSE Renewables has continued to build upon its strong position in the sector and is currently leading the construction of more offshore wind energy than anybody else in the world, including developing and building the largest offshore wind farm in the world at Dogger Bank.
A recruitment process for his replacement is underway.
Jim Smith said: "After nearly 34 years' service with SSE I have decided now is the right time to start thinking about having more time to spend on other activities outside of work.
"The last few years as Managing Director of SSE Renewables have been some of the most enjoyable and fulfilling of my career. As I prepare to leave I'm particularly pleased that SSE Renewables is now the driving force behind the UK and Ireland's transition towards net zero and is an acknowledged global leader in offshore wind development.
"That success is down to the outstanding team of people at SSE, each of whom is having a real impact and helping society to build back greener. We have lots of exciting work still to do and I look forward to supporting a smooth transition when my successor at SSE Renewables is appointed."
Alistair Phillips-Davies, Chief Executive of SSE plc, said: "Jim's contribution to SSE and UK energy infrastructure over his 30 year career has been huge. I have had the pleasure of knowing and working with him for over 20 years and he has been a great colleague.
"Amongst many achievements he was instrumental in acquiring and integrating Airtricity which helped propel the group to a leadership position in renewables, evidenced by SSE Renewables building the world's largest offshore wind farm, Scotland's largest offshore wind farm and Britain's highest yielding onshore wind farm in Shetland.
"While I will be sad to see Jim retire, his energy and enthusiasm will propel SSE Renewables to even more success this year and he will continue to focus on developing the next generation of talent to further grow our business and create the net zero assets that society requires".
Martin Pibworth, SSE's Energy and Commercial Director, said: "Almost every business has benefitted from Jim's expertise over the years, but when he leaves SSE Renewables he leaves a business that is well-positioned to build on its successes to date.
"I look forward to working with his successor to build on that, and developing, constructing and operating further critical renewable investments that will help the UK, Ireland and other countries meet their net zero ambitions.
"In the meantime, however, I would like to pay tribute to Jim's commercial, engineering and operational skill, his insight and huge loyalty and support."