Back to overview
Galway Wind Park awards €300,000 Major Projects Fund to community initiatives20 May 2021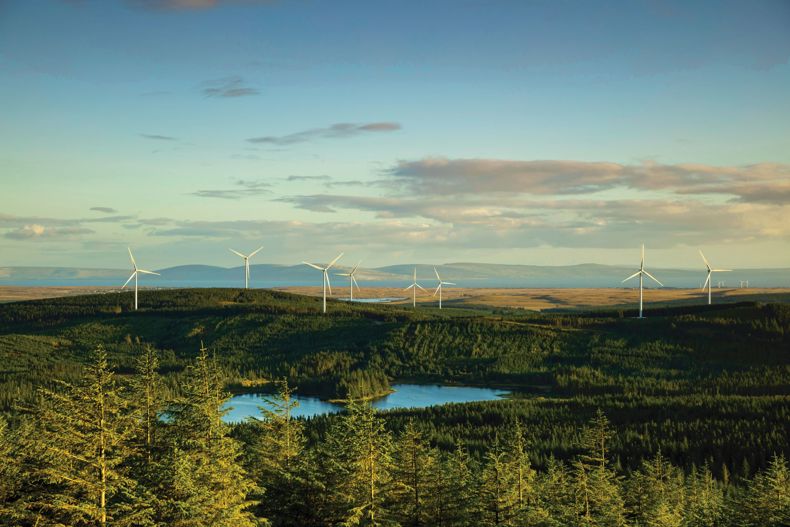 SSE Renewables and Greencoat Renewables, co-owners of Galway Wind Park have awarded €300,000 to six transformational projects within 10km of Galway Wind Park.
The Galway Wind Park Major Projects Fund was redesigned following consultation with local stakeholders and is part of the commitment of making a genuine and lasting difference to the local area. The last Major Projects Fund round successfully provided €300k of energy efficiency upgrades to homes adjacent to Galway Wind Park. Following local consultation on fundraising challenges, the second round of the fund opened for applications in January 2021.
The response was overwhelming demonstrating the depth of community driven initiatives, the total funding request exceeded €1.2m. Further to feedback from local consultees, the decision was taken to award €300,000 and run the Major Projects Fund on a biennial basis.  The next round of funding will open in Spring 2022 and will continue to operate every two years to help shovel-ready projects come to fruition.
Applications ranged from footpaths, improvement to pitch surfaces, capital works at a sports facility and recreation trails.
The funding decisions were made by an independent panel which comprises representatives from, Galway Volunteer Centre, Galway City Community Network and Trinity College.
Donnacha Foley, Galway Major Projects Panel Member said: "As the Development Manager in Galway Volunteer Centre, I believe everybody should have the opportunity to do good in their community and make as much of an impact as possible.  The Galway Wind Park Major Project Fund presents an opportunity for community groups to develop projects which are going to create a lasting impact for generations to come."
The Galway Wind Park Community Fund has an annual total allocation of around €400,000 which includes a Local Community Fund for community groups such as schools and sports clubs, a Scholarship Fund for third level places with NUIG, GMIT and other institutions across the island of Ireland for applicants living within 10km  and the Major Projects Fund which equates to 35% of the overall Community Fund.
This year's Major Projects Fund awards ranged from €29,000 to Oughterard GAA Club for pitch upgrades at Corribdale Park to €112,000 for Rosscahill/Killannin Community Pavement Committee for the development of a shared pedestrian footway and cycleway along a very busy section of the N59 road for safety purposes.
Full list of recipients:
Marginalised Residents of Doon East
Rosscahill/Killannin Community Pavement Committee
Killannin Pitch Committee
Oughterard GAA Club
Oughterard Rugby Club
Comhairle Ceantar na nOileáin