Alpha Marine undertakes key survey for Arklow Bank Wind Park offshore project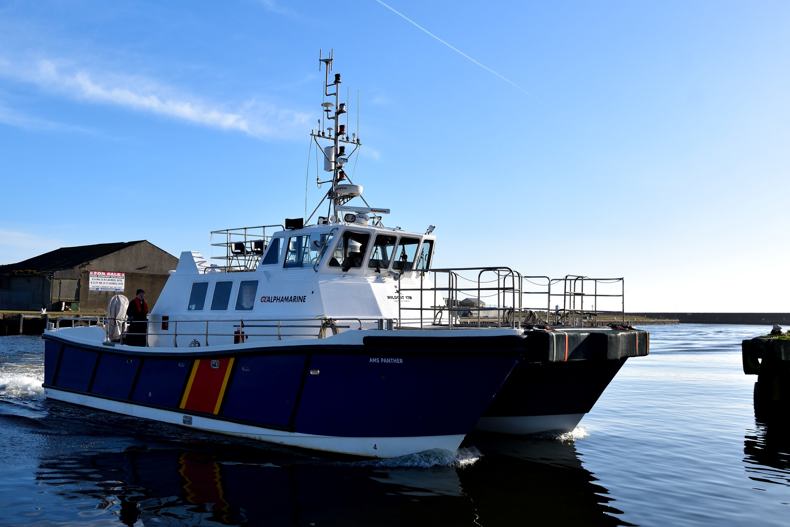 21 December 2020: SSE Renewables has reached yet another major milestone in its delivery of Phase 2 of the 520MW Arklow Bank Wind Park project off Ireland's Co. Wicklow coast with the recent completion of a detailed offshore geomorphology survey.
SSE Renewables appointed local Co. Wicklow contractor Alpha Marine to undertake the bathymetric survey, which captured seabed conditions in high resolution format, across the site. This is an important component of the ongoing engineering and design works for the next phase of the Arklow Bank Wind Park project.
Alpha Marine previously demonstrated its capabilities on the SSE Renewables' project last year when it completed a detailed geophysical campaign for the offshore wind development project which will be located at the Arklow Bank in the Irish Sea.
The value that Alpha Marine has brought to the project over the past two years highlights the capabilities of the Irish supply chain in supporting the emerging offshore wind sector in Ireland.
James O'Hara, SSE Renewables Project Manager for Arklow Bank Wind Park Phase 2, said:
"Alpha Marine has demonstrated a strong capability, combined with flexibility and technically agility, in the delivery of the surveys and was a natural choice for SSE Renewables when looking for a maritime services partner for the next phase of the Arklow Bank Wind Park project. As the project develops over the next couple of years, we expect that further opportunities will emerge for localised suppliers of services."