Back to overview
SSE Renewables to add 1GW a year of new capacity by second half of decade18 Nov 2020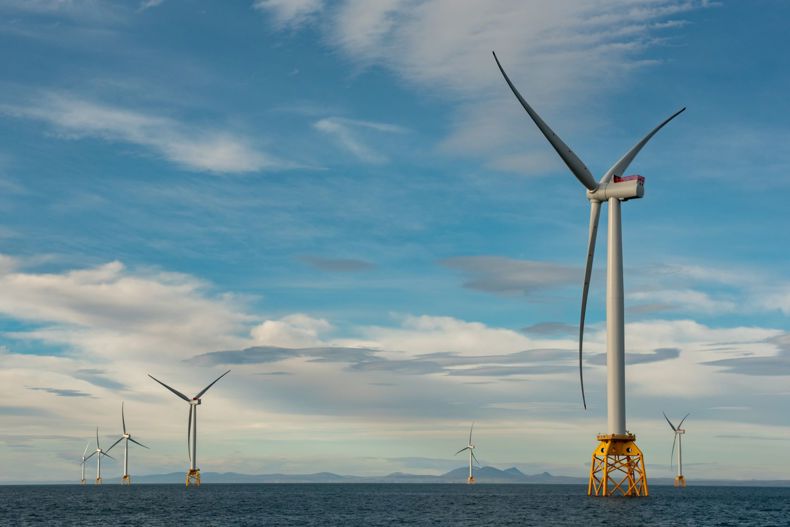 18 November 2020: SSE Renewables is to add 1GW a year of new renewables capacity by the second half of the decade as it leads the drive to treble SSE's renewable output by 2030.
Today's update from parent company SSE as part of its Half-year Results comes as the UK Prime Minister sets out his 10-point plan to build back greener and attract private sector investment in decarbonisation.
The FTSE-listed SSE plc, which was confirmed on Monday as a Principal Partner to the UK Government on the COP26 UN climate conference, has already pledged to spend £7.5bn – £4m every day – to 2025, making it one of the biggest investors in low-carbon infrastructure in the UK and Ireland.
And a comprehensive update on its renewables development pipeline, published today as part of its 2020/21 interim results, shows that SSE Renewables is currently leading development of more offshore wind than any company in the world.
SSE confirmed it expects to reach financial close in the coming days on Dogger Bank, which at 3.6GW (SSE share 50%) will be the world's largest offshore wind farm, capable of powering 4.5m homes once completed in 2026. Just one rotation of a Dogger Bank turbine will be enough to power a UK household for two days.
This is alongside strong progress on its other flagship projects, Scotland's largest offshore wind farm at Seagreen (SSE share 49%) and one of Europe's highest producing onshore wind farms at Viking, in Shetland, including the transmission link that will connect it to the mainland. These projects alone have created 1,000 new skilled, green jobs.
SSE's commitment follows the Prime Minister's announcement of a new target to deliver 40GW of offshore wind by 2030, enough to ensure every home in the country will be powered by renewables by 2030.
Alistair Phillips-Davies, SSE Chief Executive, said:
"Today is an important day, not just for us as we publish our results and our low-carbon investment plans, but for anyone who supports the effort to tackle climate change as the Prime Minister sets out his welcome 10-point plan to build back greener.
"As we seek a recovery from the effects of coronavirus, investments in low-carbon infrastructure that help stimulate the economy, boost jobs and level up regions while tackling climate change are a win-win.
"We've led from the front on the green recovery, creating over 1,000 jobs through our low-carbon projects and with more to come as we support efforts to build back greener. And with clear policy signals from government and the regulator, we can do more.
"We have a portfolio of options that are second to none and a strong balance sheet that supports our plans to develop, own and operate the infrastructure that is so badly needed to build a better world of energy."