Welcome for new Scottish target of 11GW of offshore wind by 2030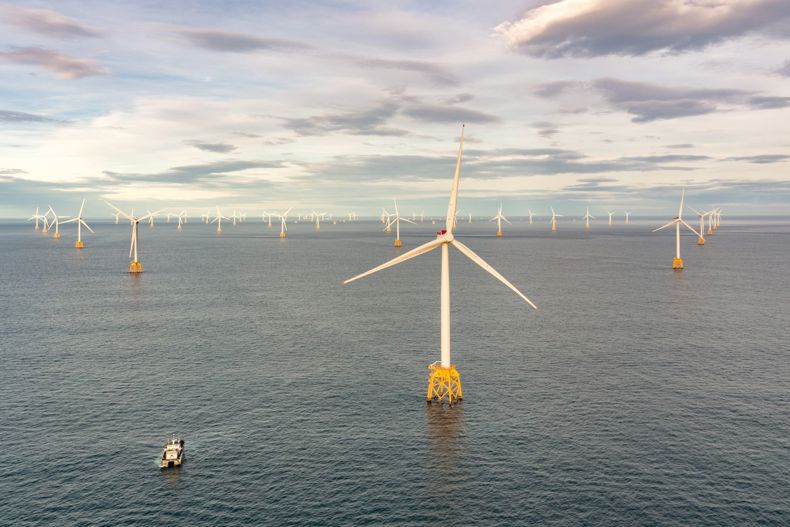 29 October 2020: SSE Renewables has welcomed the announcement by the Scottish Government of its increased ambition to deliver 11GW of offshore wind energy by 2030.
The enhanced end-of-decade goal will help ensure Scotland plays its full part in meeting the UK's overall target of delivering 40GW of offshore wind energy by 2030. The move follows recent calls by the offshore wind energy industry, including SSE Renewables, to raise the Scottish target from an existing 8GW in order to meet the UK's new 2030 ambition.
The company has also welcomed confirmation that there will be a second offshore wind energy leasing round for new seabed opportunities in Scottish waters in 2022/23.
Jim Smith, Managing Director of SSE Renewables, commented:
"As the leading developer and operator of offshore wind energy in Scotland and the UK, we welcome the new increased target set by the Scottish Government to deliver 11GW of offshore wind by 2030, along with confirmation that there will be an additional seabed leasing round for new offshore wind energy sites in Scottish waters in 2022/23. Our market-leading pipeline of new Scottish offshore wind farms, including our 1.1GW Seagreen project currently in construction in the Firth of Forth, means we are uniquely placed to play a vital role in delivering this increased ambition.
"Meeting our net zero obligation in Scotland by 2045 requires all of us with responsibility to help decarbonise society to do everything we can to support this primary goal. For our sector this means setting new renewable energy targets that will help secure our pathway towards net zero, which the Scottish Government has done in setting this new 2030 target for 11GW of offshore wind.
"We also welcome the Scottish Government's recognition that these are challenging targets and that the barriers to deployment which would prevent us meeting them need to be addressed. These include overcoming challenges to enable timely grid connections, ensure we have a skilled workforce, develop a smooth and predictable planning process, and create a sustainable long-term market design for investment.
"In the coming months we will work closely with both the Scottish and UK Governments and the wider offshore wind energy industry to play our part in doing what is necessary to remove these outstanding barriers, and we urge everyone to pull together to achieve our common goal. I'm confident that as we do so we will drive forward the push to meet Scotland's new 11GW target and the UK's overarching 40GW target by 2030, and deliver a green recovery with offshore wind energy at its core."