'Stay safe on the water as lockdown lifts' - SSE Renewables and Scottish Canoe Association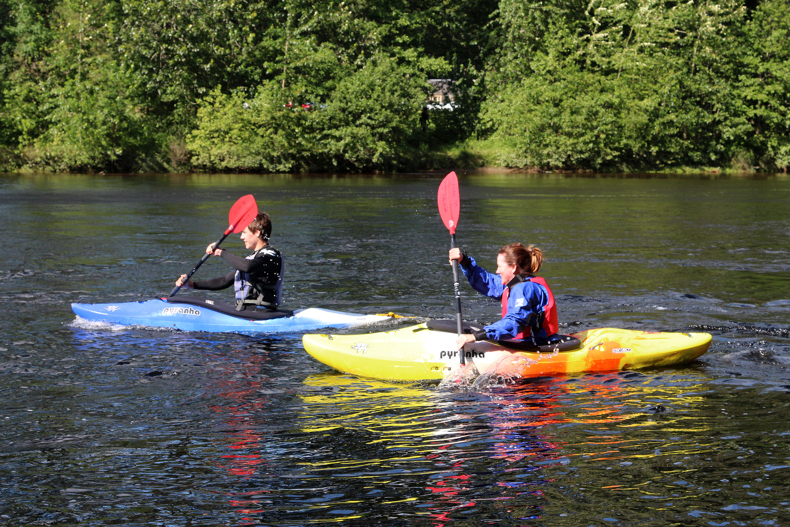 SSE Renewables hydro power stations are found all across the north of Scotland. These sites, some of which have been operating for well over 70 years, are often visited by locals and tourists alike, taking in the magnificent structures from both the land and the water.
However, these impressive engineering landmarks come with their own, often hidden, dangers for those who get too close to them.
As the Scottish Government begins to relax lockdown restrictions which have been in place to keep everyone safe and combat the spread of coronavirus, SSE Renewables has joined forces with the Scottish Canoe Association to urge everyone to stay safe near hydro generation schemes as they begin to take to the water again.
In order to stay safe near hydro schemes you must, at all times, keep clear of all man-made structures found at hydro schemes.
Before you take to the water, please ensure you have risked assessed your route and that you know what to do in an event of an emergency on the water. These sites are often in very rural locations with minimum phone signal, make sure someone knows where you plan to be and where you are expected to end up.
Signage at these sites is there to help ensure people are aware of any dangers or protocols that need to be undertaken to stay safe, please ensure you adhere to any signs you see when near these sites.
In addition, please bear in mind physical distancing measures are still in place and the current Scottish Government guidance should be adhered to at all times.
Stuart Smith, Scottish Canoe Association's CEO, said: "I know how much paddlers want to get out on the water now some of the lockdown restrictions have been lifted. The most important thing before setting off is to be sure you know the risks, evaluate them and then put measures in place to avoid them.
"These hydro stations are very impressive but there are a number of unique and hidden dangers so, for our own safety, stay safe and keep clear always."
Andy Hay, Hydro Operations Manager at SSE Renewables, said: "At SSE Renewables we're incredibly proud that our hydro stations have become such significant heritage landmarks across Scotland, but it is so important to understand the risks when you're near operational sites, whether on the water or on land.
"We understand how keen people are to get back out into the countryside, but we would encourage everyone, alongside adhering to the latest government guidance, to ensure that when they are near our sites, whether on land or on water, that they are doing so responsibly. That they understand and assess the risks to their safety and take the necessary steps to enjoy these sites in a safe way. Always remember, to stay safe, you must keep clear."
For more information on how you can stay safe during the current pandemic and keep clear of man-made hydro structures please visit the Scottish Canoe Association's website: canoescotland.org