Beatrice is Judges' pick at Scottish Green Energy Awards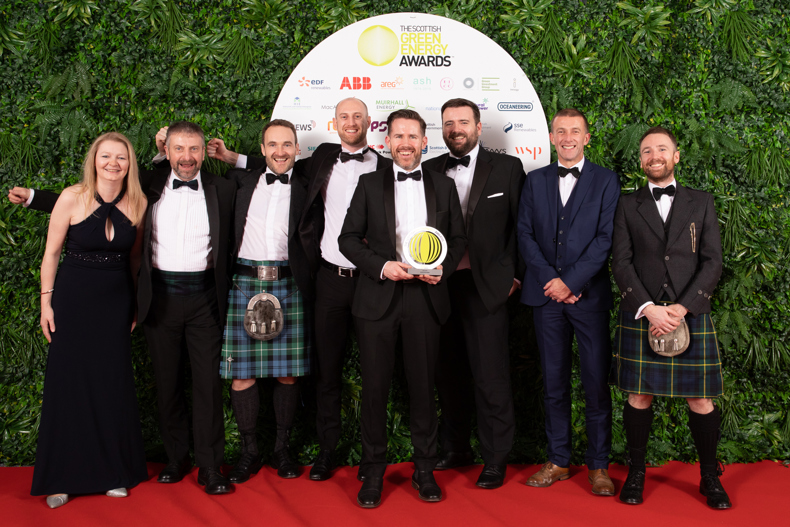 Scotland's largest offshore wind farm has come out on top at this year's Scottish Green Energy Awards, an event held in Edinburgh last night celebrating and recognising excellence in the country's renewable energy industry.
Four months after being officially opened by HRH The Prince Charles, Duke of Rothesay, the 588MW and 84 turbine Beatrice Offshore Wind Farm in Scotland's Moray Firth scooped the Judges' Award for its excellence in engagement with local communities, innovative installation techniques and world-leading safety standards.
Beatrice Offshore Wind Farm, which is now the world's fourth largest operational offshore wind farm as well as Scotland's largest, is a joint venture between SSE Renewables (40%), Copenhagen Infrastructure Partners (35%) and Redrock Power Limited (25%). As well as the offshore wind farm, the project comprises an operations and maintenance base in Wick which has seen a £20m investment in the town's harbour front, including the sympathetic renovation of two, 200-year-old buildings originally designed by renowned Scottish architect Thomas Telford.
Beatrice was nominated in three separate categories for this year's Scottish Green Energy Awards. The first nomination was for Best Engagement for the project team's work keeping the local community, fisheries and key stakeholders informed from the development stage and throughout construction.
The second nomination was for Best Practice, recognising the team's excellence in utilising the ALARP Design Procedure (ADP) to apply the principles and processes of the world-leading safety standards to the lifecycle of offshore renewable energy development projects. This went well beyond the required health and safety standards and will hopefully help inspire the industry as future offshore wind projects are developed.
The third nomination was in the Outstanding Project category, and was recognition of the economic contribution that the ground-breaking £2.5bn project delivered during construction and the benefits it will bring over its operational lifetime. In particular, judges noted that the long-term economic benefit in a community such as Wick is "genuinely transformational".
Beatrice is the largest single source of renewable energy in Scotland, expected to avoid 8 million tonnes of carbon emissions during its 25-year operational lifespan, playing a crucial role in the UK's efforts to combat climate change. It is expected to add an estimated £72m of value to the UK economy on average every year, of which £34m will be in Scotland.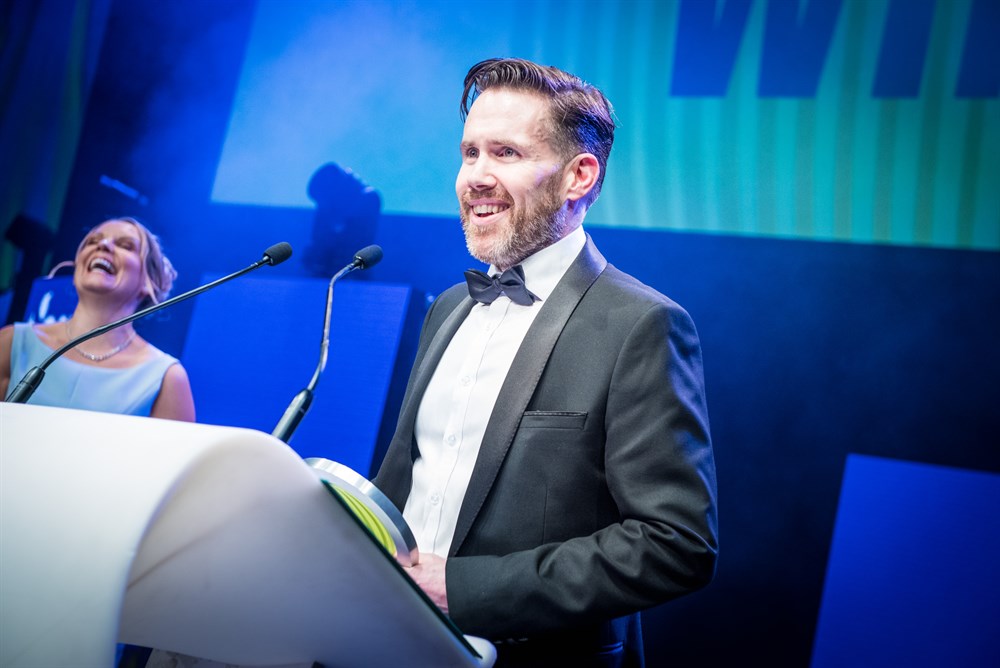 Steve Wilson, former Project Director of Beatrice Offshore Wind Farm and now Project Director of Dogger Bank Wind Farms said: "After over ten years of development and construction, the fourth largest offshore wind farm in the world is an outstanding project in its own right.
"We're incredibly proud to be taking away the prestigious Judges' Award at this year's Scottish Green Energy Awards. To be nominated among our peers is honour itself so we are absolutely thrilled to have been awarded the grand prix. It's recognition of the excellent work of the team to both deliver and now operate Scotland's largest offshore wind farm."
Over 1,200 guests from across the renewable energy industry in Scotland and the UK attended last night's awards ceremony in the Edinburgh International Conference Centre. SSE Renewables was the sponsor of the Post Award Celebration at which winners, nominees and guests celebrated in to the early hours.