Offshore wind stands ready to deliver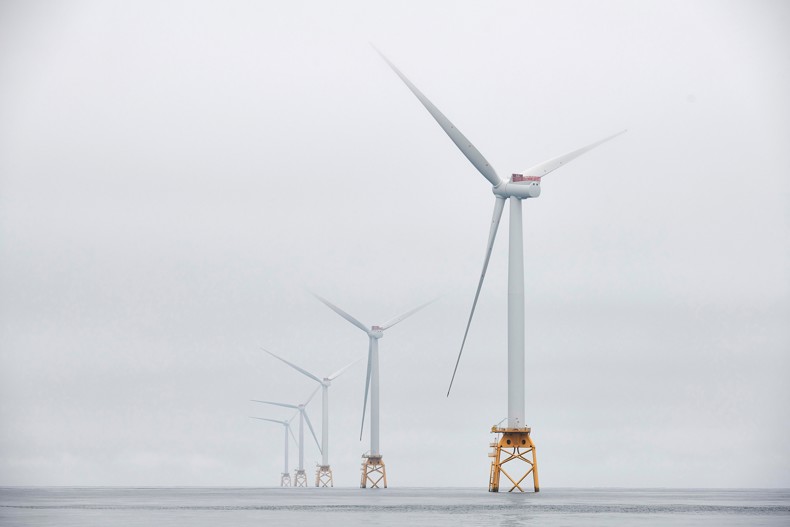 This year's offshore wind week is aptly timed. It coincides with a General Election campaign where political parties are setting out their policies for achieving net zero. If there is a common theme across all of them so far, it is that offshore wind will be counted on to deliver even more than previously anticipated if we are to meet net zero by 2050 or, as some parties have committed, even earlier. This year the offshore wind industry agreed a Sector Deal with the UK government, promising to deliver at least 30GW by 2030. That was never an upper limit to what the industry could deliver but was based on the pipeline of projects available at the time.
SSE Renewables has been calling for an increase to the UK's offshore wind ambition following adoption of the net zero target earlier this year. Last week SSE published its manifesto recommendations calling for around 40GW of offshore by 2030. Judging by political party announcements last week, the message seemed to land well. We have seen a number of the main parties committing to boosting renewables and increasing offshore wind ambition significantly beyond 30GW and we would now like to see those commitments confirmed in Party manifestos. Increasing capacity to 40GW or beyond will not be a walk in the park to achieve and requires a lot of collaboration between government, industry and stakeholders to deliver the enabling actions to unlock this pipeline of projects.
There is good reason for politicians to have confidence in offshore wind. Projects like Beatrice, commissioned earlier this year, are being delivered on time and on budget, and the sector has demonstrated impressive cost reductions and significant economic benefits. This was evidenced in the last CfD round where 5.5GW of projects, including Seagreen (fully SSER-owned) and Dogger Bank (jointly owned with Equinor) were successful with strike prices of c£40/MWh. Maximising offshore wind deployment is now a no-brainer for any government serious about meeting net zero at the lowest cost. Low carbon electricity from offshore wind will be powering and heating thousands of homes, business, and EVs for years to come.
Meanwhile, the Offshore Wind Sector Deal puts the industry on a new footing with a roadmap being developed for how to increase UK content to 60% by 2030. The Offshore Wind Growth Partnership has been established to support UK companies looking to enter this growing sector. This all adds up to a long term, sustainable sector at the heart of a green industrial strategy with a highly skilled, diverse workforce at its heart. SSE Renewables is currently recruiting to match our scale up and ambition in offshore wind. Spread the word and join us in this exciting time for our company and the industry as a whole.