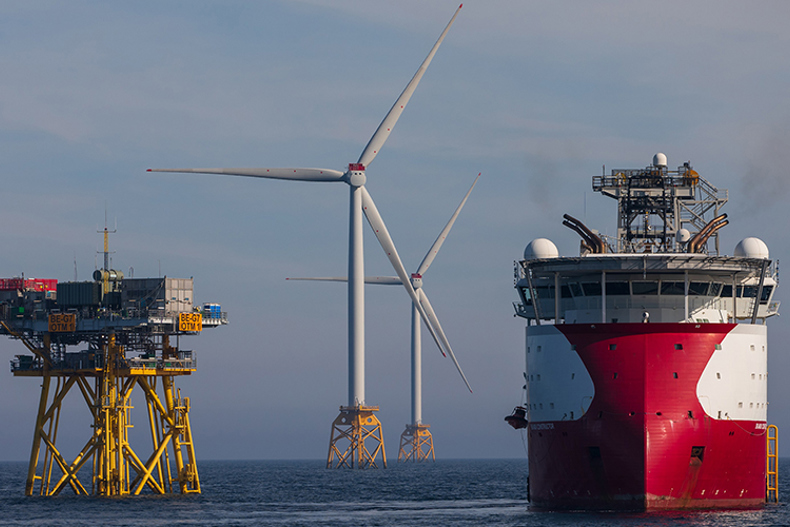 The successful commissioning of Beatrice marks the end of a 10-year journey. In that time thousands of people have, directly and indirectly, contributed to the development and construction of this world-class renewable generation site, so that today Beatrice is now Scotland's largest offshore wind farm, and the fourth largest in the world.
Beatrice breaks new ground in the offshore wind industry, nationally and globally. It is the largest wind farm in the world built using jacket foundations, fixed in the deepest water of any offshore site. And it is pioneering in its use of new and inventive development and construction techniques and strategies.
Today, SSE Renewables has published a new report containing independent analysis which demonstrates the transformative socio-economic benefits that Beatrice delivers to the UK, Scotland and to the regions, not just during construction but for decades to come.
As the report documents, Beatrice will deliver a multi-billion pound economic boost to the UK economy over its full lifetime. From initial development to the end of its operational life, Beatrice is expected to generate £2.4bn of gross value added for the UK economy, just over £1bn of which will be in Scotland.
Alongside economic impact, Beatrice is contributing a social legacy. It is helping regenerate the coastal economies of Wick and Caithness, is sustaining the creation of long-term skilled jobs, and is providing progressive and significant funding support to local communities. Most importantly, as Scotland's single largest source of renewable energy, Beatrice is making a major contribution towards offsetting harmful carbon emissions, combating climate change and meeting our net zero ambitions.
Beatrice also provides new learnings which will inform how future offshore wind farms are developed and built. SSE Renewables will apply these learnings to maximise the socio-economic benefits of our next offshore wind projects, including Seagreen off Scotland's Angus Coast, Dogger Bank off England's East Yorkshire Coast, the Greater Gabbard extension off the Suffolk Coast, and Arklow Bank Phase II off Ireland's Co. Wicklow Coast.
As a leading developer involved in every phase of an offshore wind project, from early development through construction and to long-term operations, we will use our unique opportunity to apply these learnings so we are continually building for the future. This means we will:
collaborate with partners with complementary skills and experience to overcome the inevitable challenges that come with these enormous endeavours;
listen to the voices of host communities in the design of our community funds, being adaptable in our approach and recognising each project and community is different;
pursue ways to make our large-scale infrastructure projects contribute a long-term social legacy;
use our influence to encourage future joint ventures to adopt best international standards to protect the rights of people working in our supply chains; and
work with governments, other developers and supply chain companies to identify and encourage the domestic opportunities that will deliver the most value to the UK and Scotland.
The challenge of reaching net zero emissions for the UK and Ireland in the next 30 years is upon us, and we're ready to build on our experience to deliver the offshore wind we'll need to get there.
To read the full report, Beatrice: Building for the Future, Socio-economic benefits and learnings, click here.