SSE celebrates 120 years of providing power to the Highlands at Foyers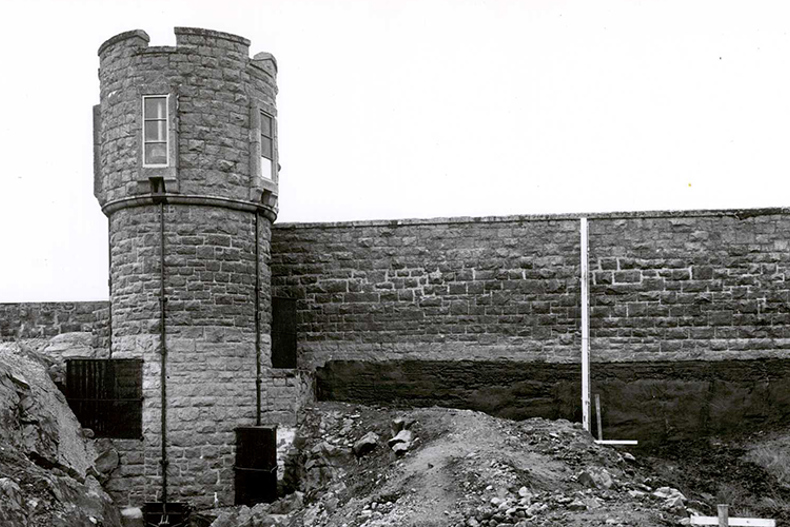 Loch Mhor Dam, the upper reservoir for SSE's Foyers Pumped Storage Power Station on the banks of Loch Ness, is celebrating its 120th birthday this year.
The first scheme developed for hydro generation at Foyers was built in 1896 and Loch Mhor Dam was created at that time to provide a storage reservoir. The scheme was known as the Fall of Foyers and became the first hydro-electric powered aluminium smelter in the UK.
Along with later projects at Kinlochleven and Lochaber, Falls of Foyers was a powerhouse of production and by 1911 one third of the world's aluminium was produced in the Highlands. The hydro station which powered the smelter was closed in 1967 due to competition from overseas.
In 1969 the scheme was redeveloped by what was then the North of Scotland Hydro-Electric Board, and now part of SSE, to create a new pumped storage station. The Foyers pumped storage scheme was completed in 1975 utilising Loch Mhor Dam once again.
Jason Smith, the Station Manager at Foyers, said: "I am proud to be a member of the SSE team that still operates a hydro station here 120 years after the original station was built. It is important to continue SSE's association with hydro generation across Scotland and the history here at Foyers.
"Pumped storage is fantastic technology that we have been utilising for over forty years at Foyers. It offers a number of significant benefits including a range of crucial services to help National Grid ensure the system remains in balance through closer matching of supply and demand."
Today, Foyers power station can produce up to 300MW of electricity for use during times of peak demand. It can begin generating electricity within 30 seconds, if required.
Pumped storage schemes involve two bodies of water at different heights. During periods of low demand for power, electricity is used to pump water from the lower loch to the upper reservoir. The water is released to create energy at a time when demand is high.
SSE is looking to build further capacity in the coming years as the need for energy storage increases. For example SSE's consented 600MW pumped storage site at nearby Loch Lochy, otherwise known as Coire Glas, would at a stroke, more than double the total volume of current pumped storage capacity in the UK - being capable of delivering 30GWh of electricity to the system.
Foyers Fast Facts:
When Foyers is generating, water is allowed to flow through tunnels from Loch Mhor through two miles of tunnels and shafts to the power station.
When pumping, energy is drawn from the main transmission system at times of low load to drive two 150MW machines in reverse direction and pump water from Loch Ness up to Loch Mhor.
The power station houses the two 150MW machines in separate 50.2m deep elliptical shafts. The Scott monument in Edinburgh would easily be accommodated in one of these shafts.
When generating at full load, 200 cubic metres per second of water – or 200 tonnes per second – is passed into Loch Ness.
Foyers is controlled remotely from SSE's Renewable Operations Centre in Perth and if required it can supply 300,000 kW of electricity within 30 seconds.